Today I'm happy to share with you a cute 100 Day Challenge printable. You can use this printable habit tracker to help you build new positive habits.
It's often said that completing a task for 21 days in a row helps to form new habits. Why not push it even further by going for 100 days?!
If, like me, you're the type of person that needs some sort of motivation and structure to get you going and determined then this 100-day challenge should be really helpful.
(This post contains affiliate links. For more information, see my disclosures here.)
Keep things fun and motivating by picking a reward to treat yourself with after completing the challenge.
You can use this 100-day habit tracker in your planner, binder, or on its own.
3 sizes are included: US Letter (8.5×11″), A4/A5, and Classic Happy Planner (7×9.25″).
You can download this freebie further down.
I hope this printable will be helpful to you!
If you'd like more planner inserts to help you get your life more organized, make sure to check my set of 85+ printable planner inserts.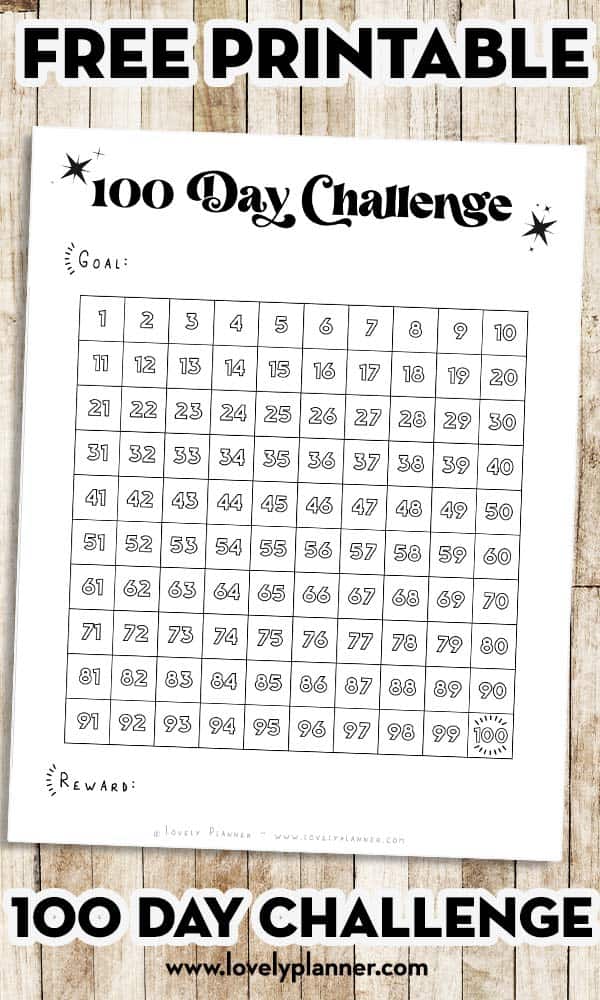 >>> You can see all my other home decor printables on this page <<<
You can download this freebie further down.

Pin this image for later:
Download – Free Printable 100 Day Challenge Habit Tracker
DOWNLOAD THIS LOVELY FREEBIE
How to download this file?
Not a subscriber yet? Some of my printables (including this one) are for my newsletter subscribers only. It's totally FREE of course!
Click here to subscribe to my newsletter to get free access to exclusive free printables and stay updated.
Existing subscribers – forgot your password? Make sure to check one of my emails to you, the password is reminded at the end of each newsletter. No caps, no space.
You're typing the right password but get a wrong password error message? You may have an issue downloading if you click a link from Facebook or an email. If so, just open the link directly in your browser and this should solve it.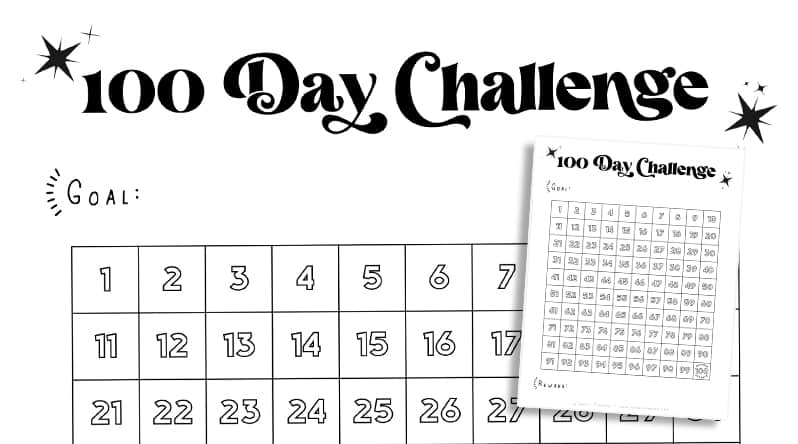 This freebie is FOR PERSONAL USE ONLY – Please Read Freebies Terms of Use.
I create lots of free printables, if you want to make sure to be updated and receive exclusive freebies, join the Lovely Newsletter:
Would you like some printables for your planner? Check out my bundles:
I created several special packs with printable planner stickers and inserts to help you decorate and organize your planner. You can compare all my packs at once and see more details on this page.