24 days of FREE printables – DAY 24
Merry Christmas guys!!! This is it! We did it! The Advent Calendar serie is coming to an end, but fear not I'll keep on sharing free printables all year long, just like I did before. So stick around as 2017 will be filled with cool stuff as well!
I hope you've had fun following this freebies Advent Calendar! I hope you found cool printables that you now use in your planner! I'm happy to see that new planner addicts joined in the fun! It's a big joy to see the Lovely Planner community grow a little bit every week that goes by! Thank you all for your sweet words, IG tags, comments and support!

Here's today free printable! Keep coming back to discover free printables!
December 24: 30 day squat challenge personal planner inserts
If like me you've been saying for a month I'll exercice/diet in January as an excuse to fully indulge and enjoy all the super treats that Christmas season offers then you'll be happy to get this free printable inserts to start 2017 with a little fitness challenge: 30 day squat challenge. This printable is usually for sale on my Etsy shop but hey, it's Christmas, so enjoy!
This challenge consists in increasing the number of squats you go every day for 30 days. This printable will help you keep track of it! No more excuse to stop midway!
This free printable is meant to be printed on personal sized paper, so trim your paper to personal size and print!
I share planner freebies all year around, not just for this Advent Calendar serie so don't forget to check the other free planner printables I've shared on the blog so far!
ALSO READ: 11 Free Printable Health and Fitness Planner Stickers & Inserts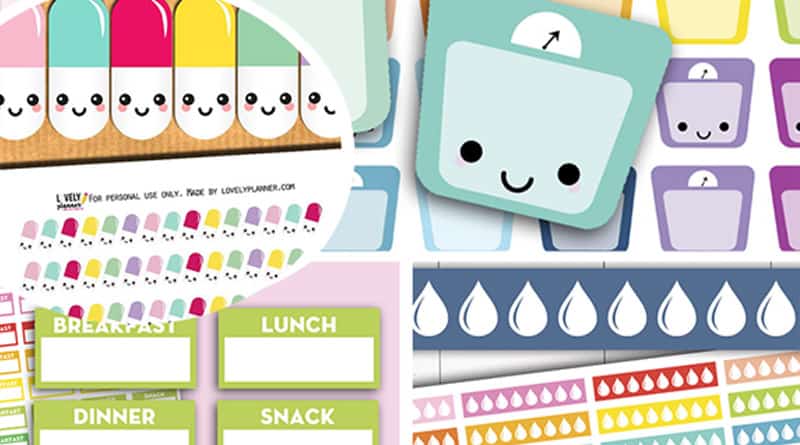 Download this 30 day squat challenge planner insert
Important, please read: TERMS OF USE
All the free printables I share on Lovely Planner are meant for PERSONAL USE ONLY.
This means:
 you can't use my free printables for commercial purposes,
you can't modify or claim them as your own,
you can't share my files directly. If you want to share a file, please send a link to the related article on my website but don't share or send the file on its own.
I spend a lot of time creating these files that I share for free with you all, so thank you for understanding and respecting these few simples rules 🙂
Download this lovely freebie – Print on personal paper- PDF file
If you use this free printable, I'd be happy to see what you do with it! Feel free to comment down bellow, tag me/follow me on instagram (@lovelyplannerblog) or use the hashtag #lovelyplanner 🙂
Important note: All the free printables I share on Lovely Planner are only meant for personal use only and can at no point be used for commercial purposes, modified or claimed as your own.
---
Disclosure: In order to support this website's costs, this post may contain affiliate links, which means that if you make a purchase using one of those links, I'll receive a small commission.