11 Free Printable Health and Fitness Planner Stickers and Inserts to Help You Reach Your Goals
Getting into better fitness and health habits is one of the most frequent resolution once the new year hits. But no matter how bad you want to, it isn't easy to stick to a new habit. Every little bit can help.
If you own a planner or bullet journal, you can easily turn it into a powerful allie , thanks to stickers and inserts, to help you stay in track, keep you motivated and keep track of your evolution.
That's why a few days ago I sent an email to my newsletter subscribers to recap all the health and fitness planner printables I've shared so far on the blog and that could help them reach their fitness goals. I'll update this list when new free printables from this category will be published.
It seemed to be very useful to my subscribers so I've now decided to create an article to gather all my fitness and health planner printables (stickers and inserts) on one same page.
This way you won't need to browse the whole blog to find what you need!
How to download:
To access each printable, simply click on the title of each blog post (pink title above each image), where you'll be able to download the free printable you're interested in.
Most of these free printables are available to everyone but some of my printables are for my newsletter subscribers only. Simply subscribe to my newsletter (free) to receive the password to download these files.
If you think of other fitness planner printables you'd like me to create feel free to let me know in the comments!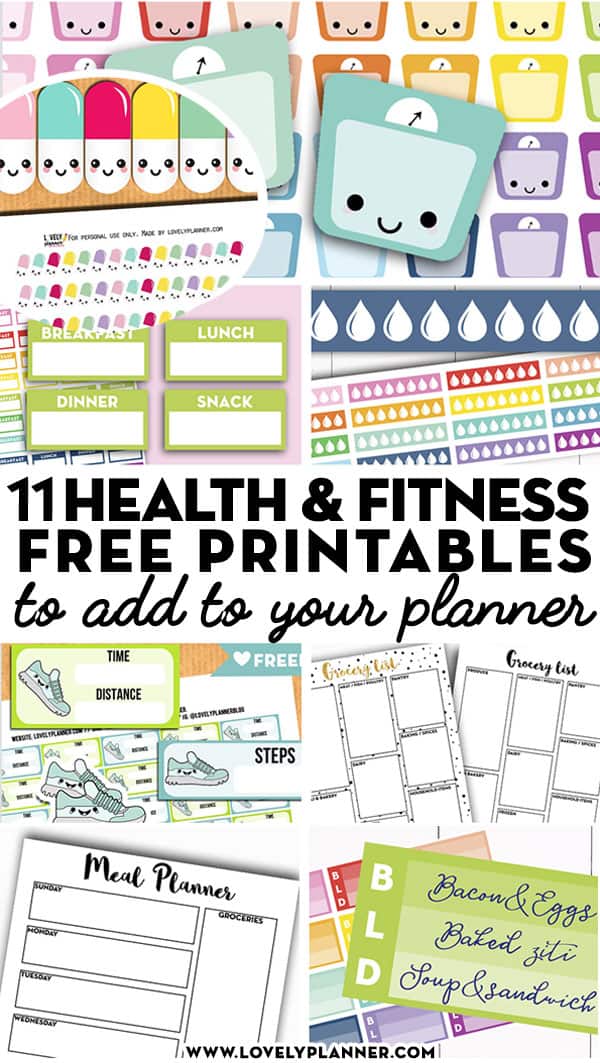 ALSO READ: 
FAQ:
Disclosure: This page contains affiliate links. When you click them you support Lovely Planner and help keep its content free. Thank you!
11 Health and Fitness Free Printable Planner Stickers and Inserts that you can find on Lovely Planner
Here's a recap of all the health and fitness planner stickers or planner inserts that I've shared on the blog so far. I hope they will help you reach your health fitness goals: lose weight, meal plan, work out, more balanced diet, get more active…
Use these cute colorful weight to keep track of your weight evolution. Being 0.75″ they fit in all types of planners or bullet journals!
Use these discreet daily hydrate planner stickers to keep track of your water intake. They come in 16 colors that match all my other "rainbow" functional printables.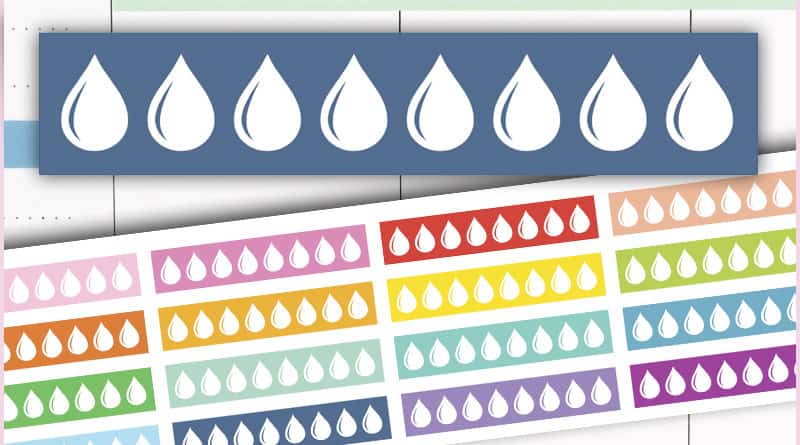 Use these individual meal planner stickers to plan your meals ahead of time or to keep a log of your meals. Writing down everything you eat can help you see if things need to be changed in your diet. You can also write down each meal's calories if you're counting them.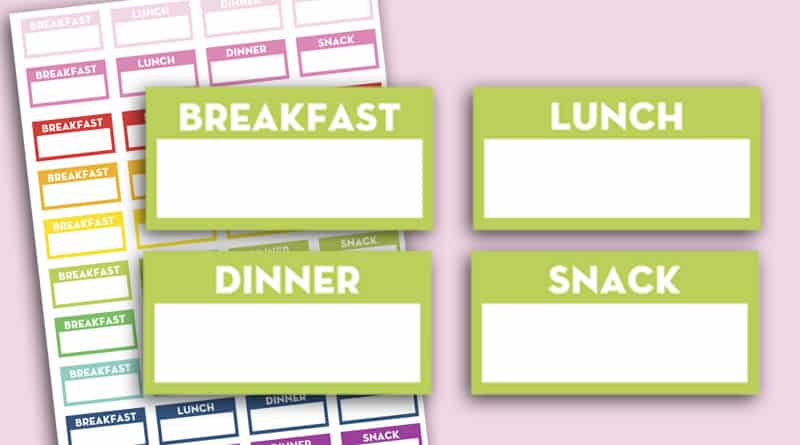 If you prefer to have the 3 meals of the day on one same sticker rather than on individual stickers then this stickers set will be perfect for you!

Use this free printable Meal Planner to organize your weekly meal plan and prepare your grocery list accordingly. Planning your meals ahead of time can help you save money, balance your diet and limit food waste.
Use this grocery list template to help you save time at the grocery store and be more organized. Simply write down each grocery item in the appropriate category. This system will also help you get a more balanced diet: if for example your produce section is often empty or very limited you'll know it might be time to include more in your meals.

Use these cute stickers to keep track of your daily steps or track your run performances.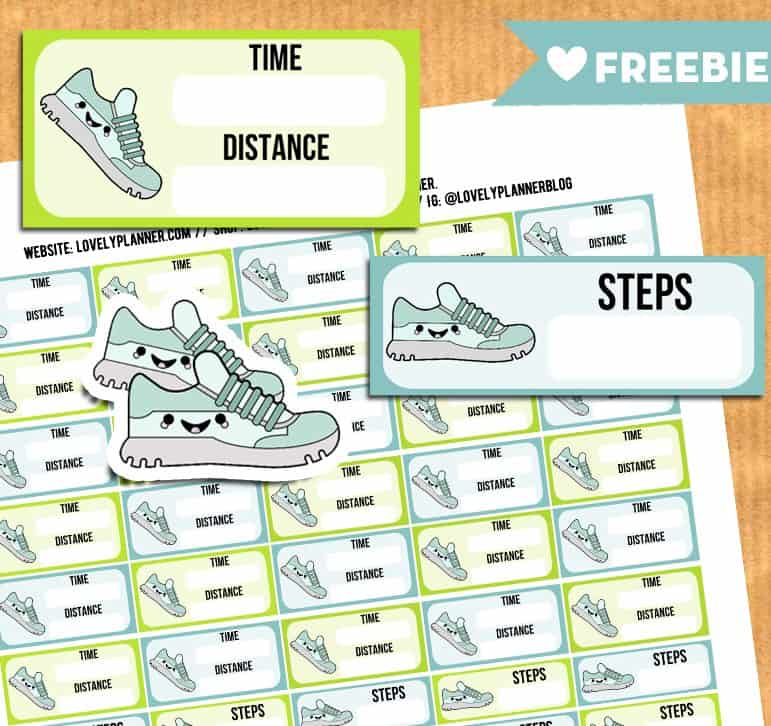 Use these super cute and colorful pills to remind you to take your pills or to renew your prescriptions. You could for example use each pill color for a different type of pill.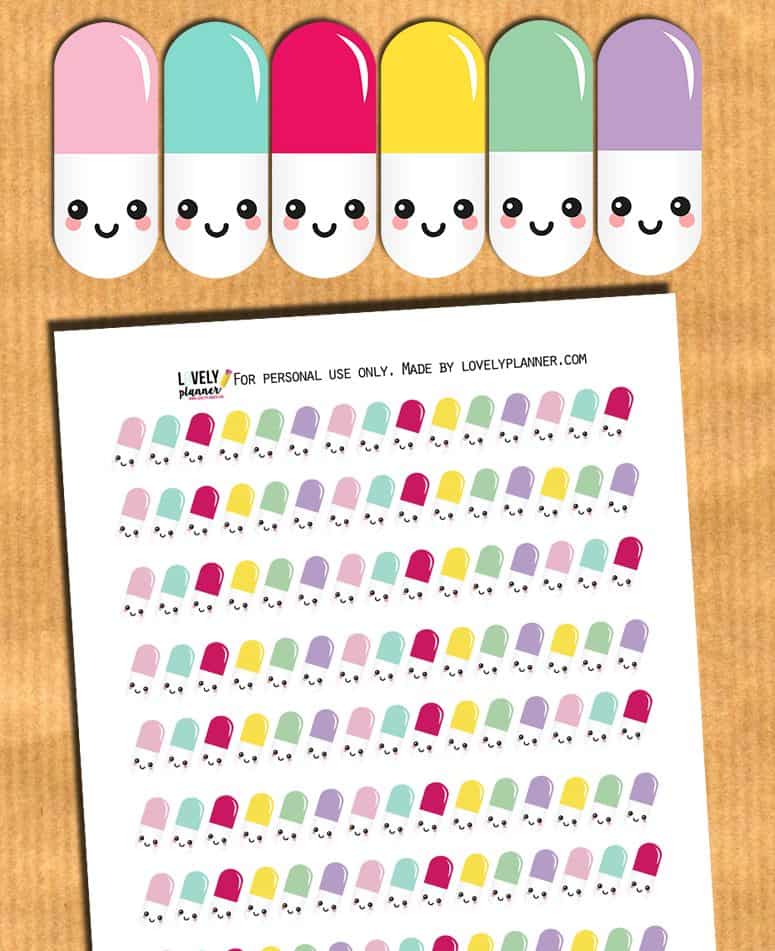 This set of hydrate stickers includes 2 different types of stickers: daily or weekly water tracker. Both types include cute kawaii eyes.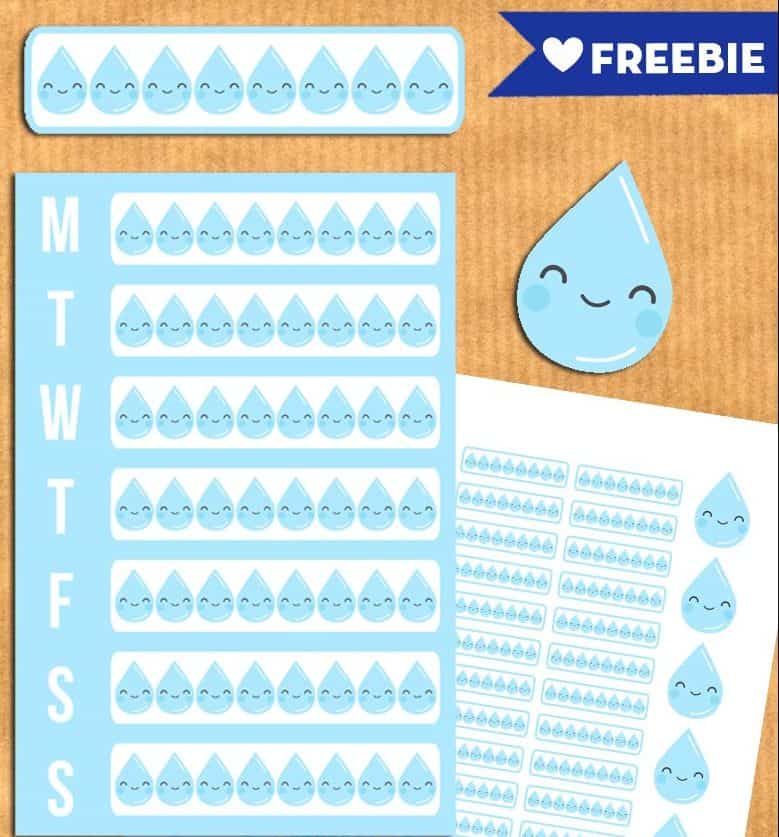 This cute 2 page meal planner will fit nicely in your A5 planners. The article includes instructions on how to print A5 borderless pages.
Why not start a 30 day squat challenge to help you include a bit of physical activity every day? Whether you're usually active or not at all, this challenge can help you stick to a routine for 30 days and create better habits. You may even find yourself wanting to give yourself bigger goals once this squat challenge is over!
Don't forget to also have a look at other planner freebies I shared on the blog!
I create lots of free printables, if you want to make sure to be updated and receive exclusive freebies, join the Lovely Newsletter: