Free 2023 Floral Calendar Printable One Page
Looking for a cute 2023 one-page calendar? Here's a free printable 2023 Floral Calendar One Page Template to help you get a whole view of the year.
This calendar includes a cute floral design in the center and each month is accentuated with a watercolor brush stroke. Who said calendars couldn't be both pretty & functional? I hope you like this new design!
(This post contains affiliate links. For more information, see my disclosures here.)
You can download this calendar further down this page. Here is a low-resolution preview:
You can display this 2023 floral year at a glance calendar on your walls or add it to a planner.
✨ If you're still looking for a good planning system, here's a special offer to help you create a planner that fits your needs ✨
I created the file in US Letter size but you can easily print it in other sizes by adjusting your printing settings.
Looking for a 2023 Floral Monthly Calendar too?
I also created a 2023 floral calendar with 12 monthly pages. It's the perfect template if you'd like to have enough space for notes. It matches this 2023 floral one-page calendar. FYI, this monthly floral calendar is also available as an editable PDF in my shop: Editable 2023 Floral Calendar.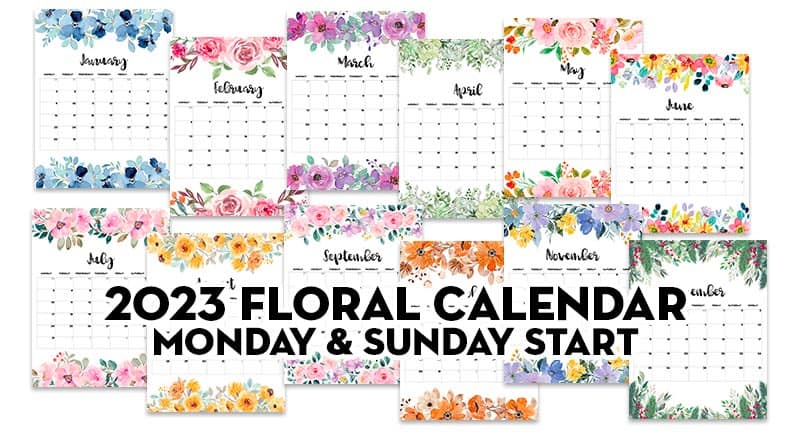 >>> ✨🗓 Make sure to take a look at all my other free printable calendar templates <<<
You can also check out this selection of 20 Free Printable Calendars for 2023.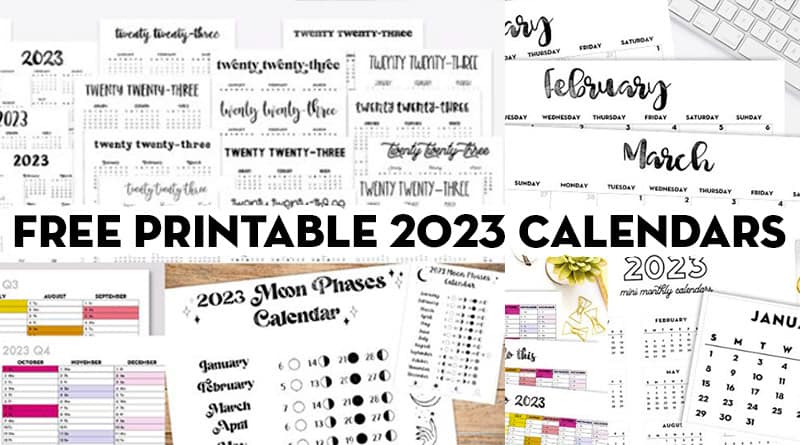 You can download this calendar further down this page. If you can't print it now, pin one of these images for later:

Download 2023 Floral Calendar Printable One Page
Subscribe to my newsletter to get free access to exclusive free printables and stay updated.
FOR PERSONAL USE ONLY – Please Read Freebies Terms of Use.
Organize your life with The Ultimate Planner Bundle
The Ultimate Planner Bundle includes 160 pages of printable planner inserts to help you organize all areas of your life: home management, health & wellness, budget, hobbies, weekly, monthly, and yearly calendars. I also included many different planner layouts (daily, weekly, monthly…) to help you decide which layout works best for you. To make it easy to print and combine with most planners, 3 sizes are included: US letter, Classic Happy Planner, and A5.
You can see all the inserts included in this bundle, along with a special offer on this page: The Ultimate Planner Bundle.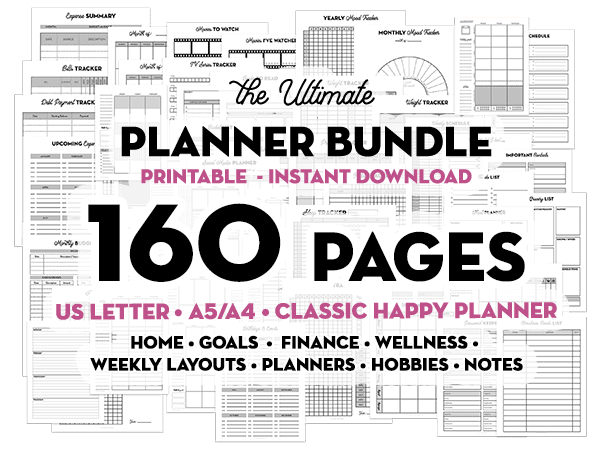 You may also like these other free printable calendars I shared:
I create lots of free printables, if you want to make sure to be updated and receive exclusive freebies, join the Lovely Newsletter: