Here's a free printable 2023 quarterly calendar that you can print and use as a calendex in your planner or bullet journal. In this neutral version, Saturdays and Sundays are accentuated in grey. I've previously shared a rainbow version of this quarterly calendar but the one I'm sharing today comes in a neutral color scheme.
A calendex is a mix between a calendar and an index, that many people use in their bullet journals. You can also find this type of pages at the beginning of Happy Planners.
These 2023 calendex pages will come in handy if you're planning on re-dating an old planner, or creating your own planner from scratch, for 2023. ✨ Here's a special offer to help you create a planner that fits your needs ✨
You can use this 2023 quarterly calendar to quickly have a whole view of the year while still having space to write down future events, birthdays, meetings, etc. It's the perfect spot to log in future events and refer to it when a new month starts to see what's happening and what to plan for.
This quarterly calendar is dated from January 2023 to December 2023. It includes 4 pages with 3 months (1 quarter) on each page.
(This post contains affiliate links. For more information, see my disclosures here.)
This free printable is available in 4 sizes to make it easy for you to use in many different possible ways:
US letter (fits BIG Happy Planner, binders…),
A4 (fits European binders),
A5 (fits A5 ring-bound planners such as Filofax, Carpe Diem, Websters Pages, etc)
Classic Happy Planner size (9×7,25″)
Pin this image for later:
To use this 2023 calendar in your planner simply print the PDF file in the appropriate size and punch holes that fit your planner. You can also simply use it in a binder, in a folder, or on a wall.
To easily add this printable inside your planner, I recommend these paper hole punches:
For Disc Bound planners (such as Happy Planner), I recommend the BIG Happy Planner punch
(this way you can also punch the Classic or Mini HP with this punch) or the ARC paper punch
(more sturdy).
For Ring-Bound Planners (such as Filofax, Carpe Diem, Websters Pages, etc), I recommend getting an adjustable 6-hole paper punch
so that it can punch several different sizes of paper for different planners (A5, personal, micro, compact…).
To use this 2023 calendex in your bullet journal, simply print the A5 PDF file, trim the edges a little bit to make sure it fits nicely, and glue the pages in your bullet journal notebook.
---
EDITABLE PDF FILE NOW AVAILABLE:
This printable 2023 quarterly calendar IN A RAINBOW VERSION is also available in my shop as an editable PDF file. Make sure to check it out if you'd like to be able to customize your calendar before printing it.
With the help of the free program Adobe Acrobat Reader, you'll be able to use any font installed on your computer and type in your own information such as birthdays, events, holidays, appointments, deadlines, etc, into date boxes before printing.
You can get the editable PDF here (rainbow version).
---
>>> ✨🗓 Make sure to take a look at all my other free printable calendar templates <<<
You can also check out this selection of 20 Free Printable Calendars for 2023.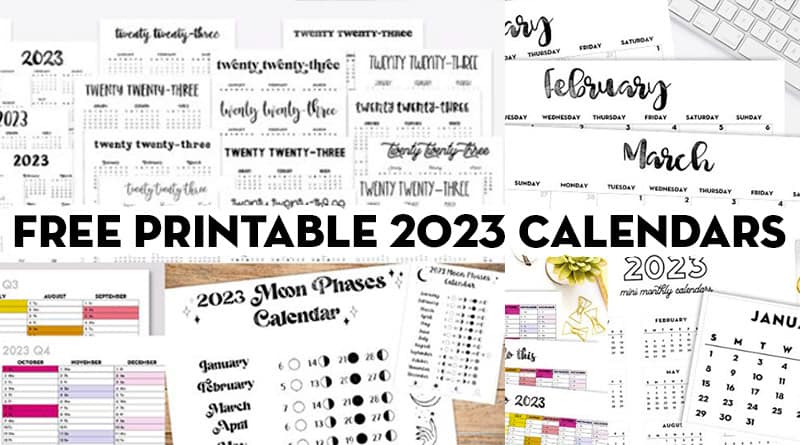 You might also be interested in this free 2023 Monthly Calendar to give you more writing space to organize your months. I also created an editable PDF version of this 2023 monthly calendar in my shop if you'd like to be able to type in it before printing it.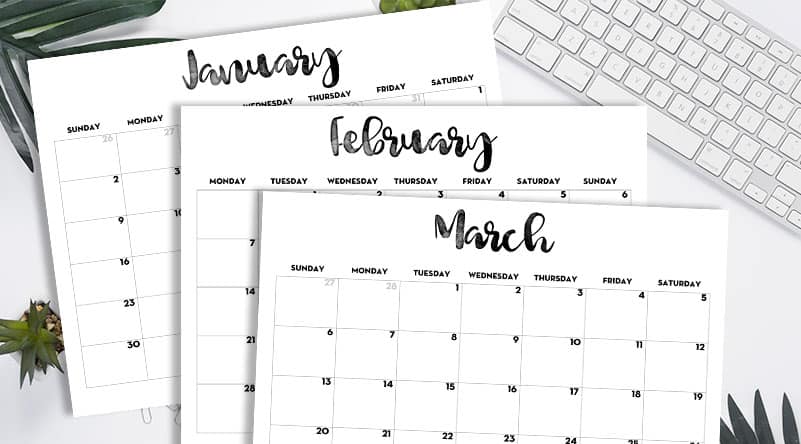 Organize your life with The Ultimate Planner Bundle
The Ultimate Planner Bundle includes 160 pages of printable planner inserts to help you organize all areas of your life: home management, health & wellness, budget, hobbies, weekly, monthly, and yearly calendars. I also included many different planner layouts (daily, weekly, monthly…) to help you decide which layout works best for you. To make it easy to print and combine with most planners, 3 sizes are included: US letter, Classic Happy Planner, and A5.
You can see all the inserts included in this bundle, along with a special offer on this page: The Ultimate Planner Bundle.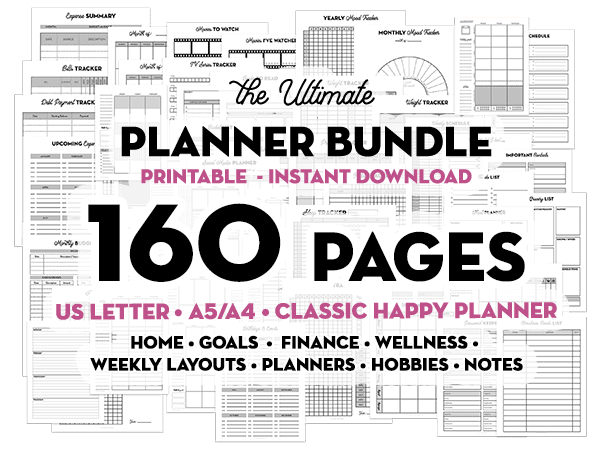 Download – 2023 Quarterly Calendar Printable – Neutral
FAQ:
DOWNLOAD THIS LOVELY FREEBIE
FOR PERSONAL USE ONLY – Please Read Freebies Terms of Use.
How to download this file?
Not a subscriber yet? Some of my free printables are for newsletter subscribers only (it's totally FREE of course!). This printable is one of them. Subscribe to my newsletter to get free access to exclusive free printables and stay updated.
Existing subscribers – forgot your password? Make sure to check one of my emails to you, the password is reminded at the end of each newsletter. No caps, no space.
You're typing the right password but get a "wrong password" error message? You may have an issue downloading if you click a link from Facebook or an email. If so, just open the link directly in your browser and this should solve it

You may also like these other free printable calendars I shared:
I create lots of free printables, if you want to make sure to be updated and receive exclusive freebies, join the Lovely Newsletter: