It's almost time to send out yearly holiday cards to your loved ones and other people you care about. I created a free printable Christmas cards list to make it easier for you to keep track of everyone you want to send a card to, with each recipient's address all on one sheet.
(This post contains affiliate links. For more information, see my disclosures here.)
Once you've mailed the card, simply tick the column "sent". I recommend you use a pencil to tick the column "sent" so that you can erase and keep on reusing that same sheet every year.
I'm including 2 color variations for you to choose from: red or neutral.
This printable holiday cards list is available in 3 sizes: US letter, A4/A5 and Classic Happy Planner.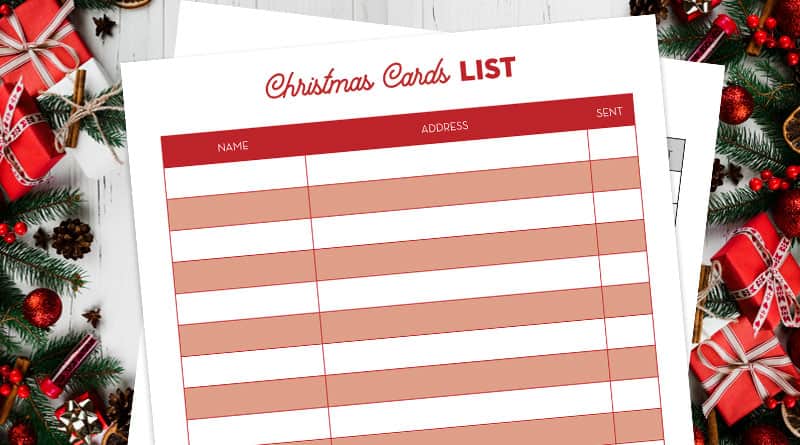 If you want to get your gifts organized, make sure to grab that Christmas gift list printable.
Download this Free Printable Christmas Cards List
FAQ:
FOR PERSONAL USE ONLY – Please Read Freebies Terms of Use.
Don't forget to also have a look at other planner freebies I shared on the blog!
Feel free to comment down bellow, tag me/follow me on instagram (@lovelyplannerblog) or use the hashtag #lovelyplanner if you use this printable.
I create lots of free printables, if you want to make sure to be updated and receive exclusive freebies, join the Lovely Newsletter: