I've been sharing many different types of calendar templates on my blog, a few weeks ago I even shared a 2022 Dodecahedron calendar (12 sided. 3D Calendar). Today I'm excited to share a similar 3D calendar: 2022 Cube Calendar.
Since there are 12 months in a year, and a cube counts 6 sides, the whole year calendar is composed of 2 cubes (2 pages). The first half of the year is printed on one cube and the second half on another cube.
You can display both little cubes on your desk, without needing to flip through pages to check future months. It's a fun and quick way to get a view of the year! I also like that this calendar doesn't take much space on your desk.
(This post contains affiliate links. For more information, see my disclosures here.)
A little bit of cutting, folding, and gluing is all you need to make your very own 2022 Cube Calendar. I used regular copy paper for the example displayed below and even though it works, I recommend using bristol paper
to make your calendar sturdier and easier to assemble.
I created this free printable cube calendar in 2 versions: a black and white version (printer-friendly), and a dalmatian dot version (also black & white only).
>>> ✨🗓 Make sure to take a look at all my other free printable calendar templates <<<
You can also check out this selection of 18 Free Printable Calendar for 2022.
---
You might also be interested in this Dodecahedron 2022 Calendar: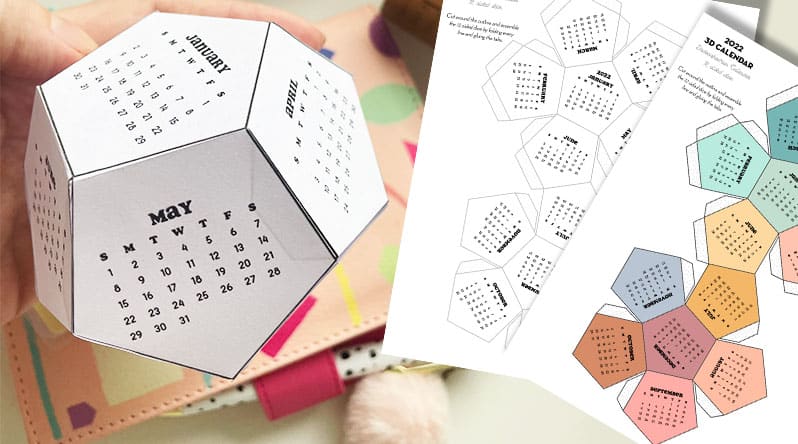 You can download your free printable 2022 cube calendar further down this page.
Pin this image for later:
Organize your life with The Ultimate Planner Bundle
The Ultimate Planner Bundle includes 85+ pages of printable planner inserts (divided into 6 themed packs) to help you organize all areas of your life: home management, health & wellness, budget, hobbies, weekly, monthly, and yearly calendars.
I also included 9 different planner layouts to help you decide which layout works best for you (vertical, horizontal, fitness, color block, to-do list, lined, etc). To make it easy to print and combine with most planners, 3 sizes are included: US letter, Classic Happy Planner, and A5.
You can see all the inserts included in this bundle, a flip-through video, and a special offer on this page: The Ultimate Planner Bundle.
★ Download – Cube Printable calendar 2022 ★
Before downloading, make sure to subscribe to my newsletter to get free access to exclusive free printables and stay updated.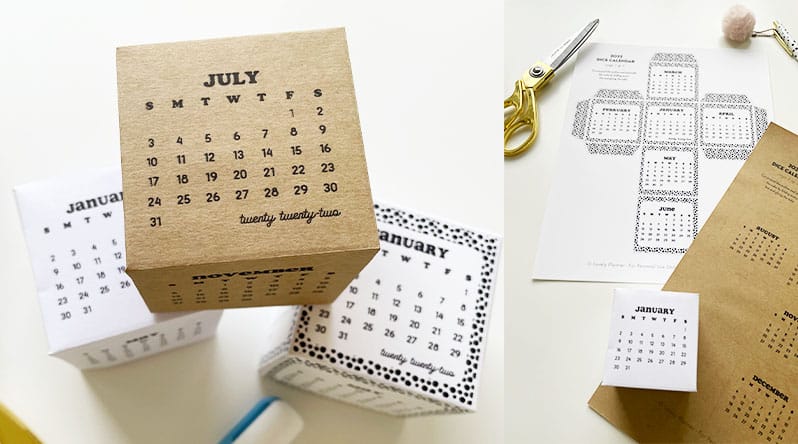 FOR PERSONAL USE ONLY
You may also like these other free printable calendars I shared:
>>>Click here to see all my other free printable calendar templates <<<
You can also check out this selection of 18 Free Printable Calendar for 2022.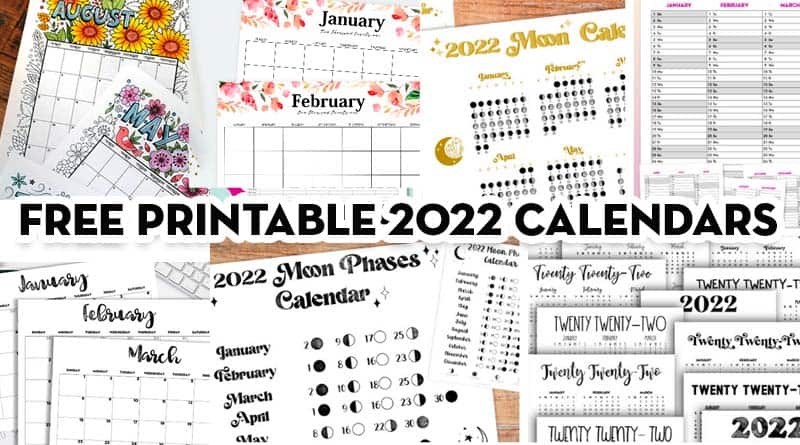 I recommend you combine this monthly calendar with one of these year at a glance 2022 Calendars: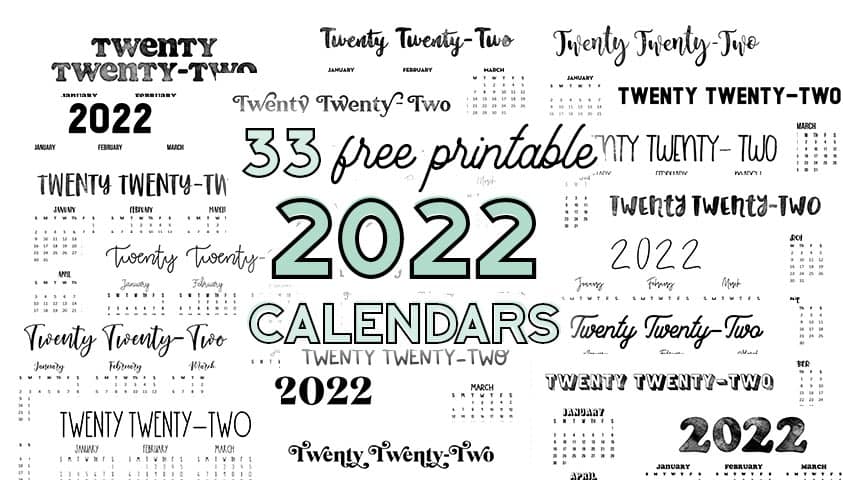 Monthly Calendar Template (also available in my shop as an editable PDF):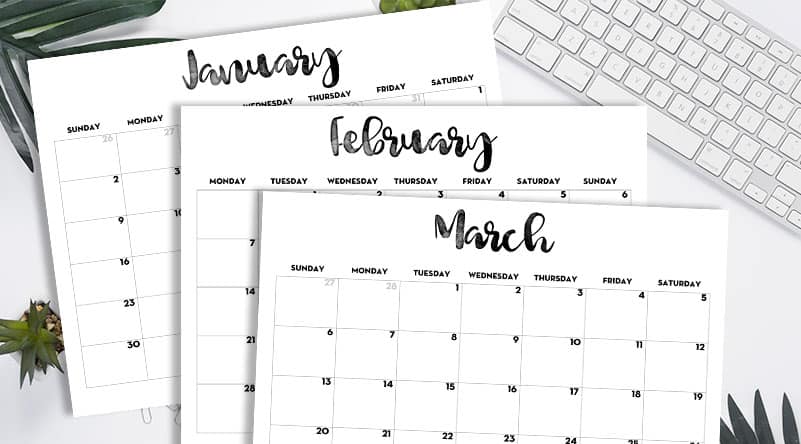 I create lots of free printables, if you want to make sure to be updated and receive exclusive freebies, join the Lovely Newsletter: