These free printable USA travel maps are great to use as a travel tracker in your bullet journal or planner. This map includes all the American states, including Hawaii and Alaska.
You've probably seen these beautiful bullet journal travel tracker maps before on Instagram, but as you can imagine hand drawing a map of United States is no easy task. Especially if you want to include the name of each state.
If you don't feel up for this artistic challenge (totally understandable), I got you covered. You can simply print one of these beautiful free printable USA maps and add it to your bullet journal to keep track of the places you've been, places you want to go or your US travel itineraries for example. You can also use it as a coloring page for your children or yourself.
NOTE - Files have been updated/corrected
A previous version of these maps included a mistake (Delaware and Maryland were mixed up).
While this mistake is still visible on the images included in this article, the files have been corrected and you'll get the updated version when downloading this freebie further down this page.
(This post contains affiliate links. For more information, see my disclosures here.)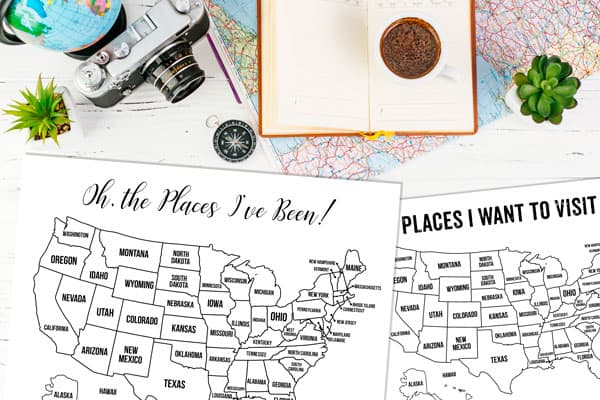 You can use this coloring map of America in different ways in your bullet journal, travel notebook or planner:
to color the states you've visited so far
to color the states you'd like to visit one day
to map out a road trip and add main points of interest: keep notes and memories
coloring page for yourself or your kids.
The name of each state is included on this map.
I've included 13 different printable United States Maps with different titles and sayings. Why 13? Simply because I'm always super indecisive when it comes to picking a design so I tend to go overboard and create many different ones. Since I couldn't make up my mind, I've decided to share them all with you, so that you can pick whichever you like best.

I've also included a blank map so that you can add your own title.
United States of America
Always take the scenic route

Oh, the places I've been x2

Oh, the places we've been (family/couple) x2

Adventure is out there
Wanderlust definition
The world is too big to leave unexplored
Places I want to visit
Adventure awaits
I haven't been everywhere but it's on my list
Blank map – so that you can add your own title
I'm including 2 different sizes: A5 and US letter. But you can easily print them on a different size of paper by selecting a different paper size in your printing settings.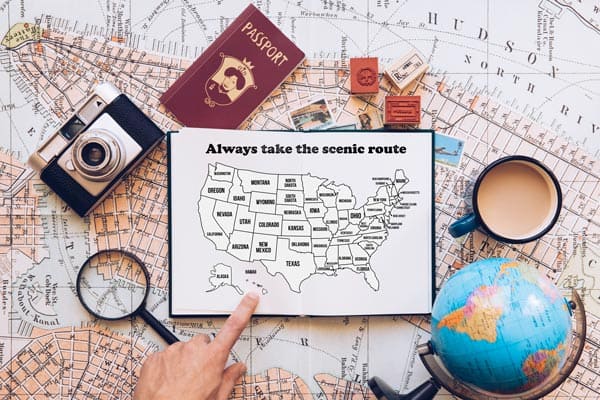 Also read:
You can see a preview of all 13 designs right below and you can download the PDF file (13 pages) at the end of this page. Happy travels!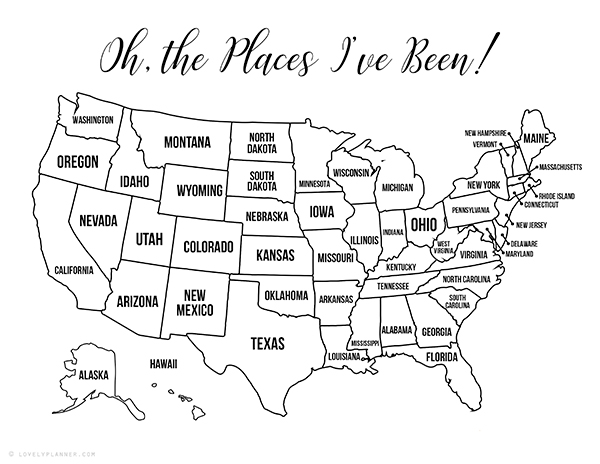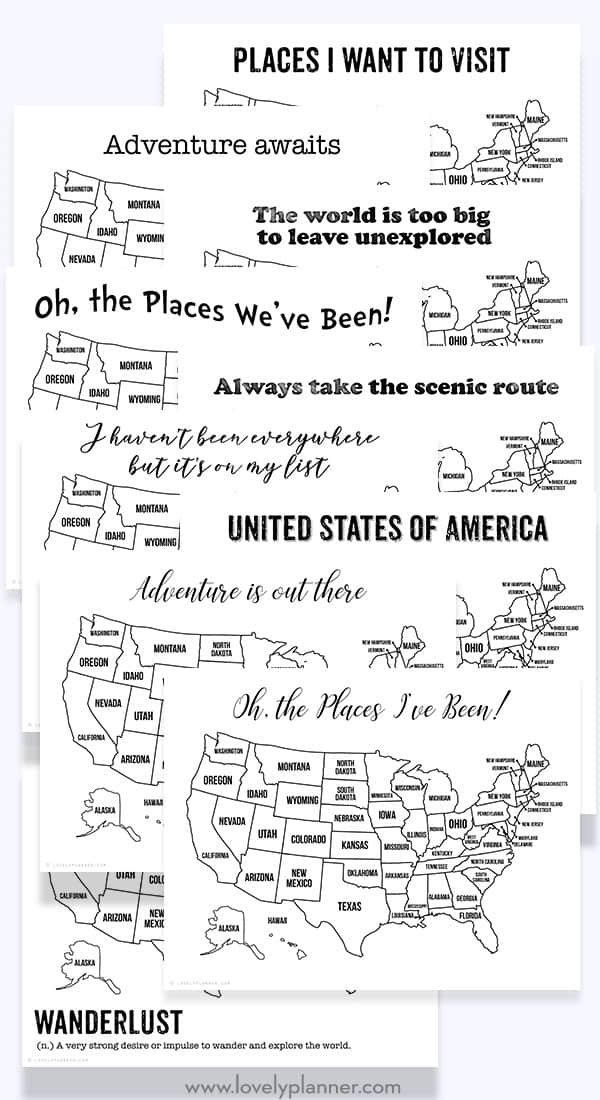 Before downloading (further down) you might also be interested in these other free printables for your bullet journal:
Free printable dot grid paper (4 sizes):

Free Printable Graph Paper (in 7 sizes):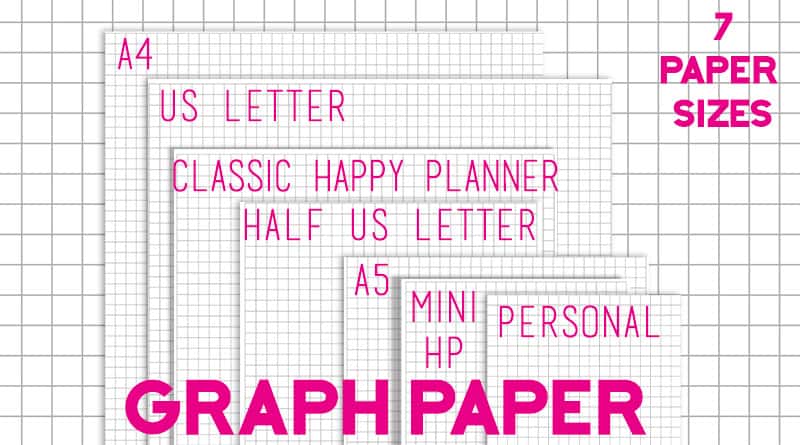 10 Free Lettering Practice Worksheets: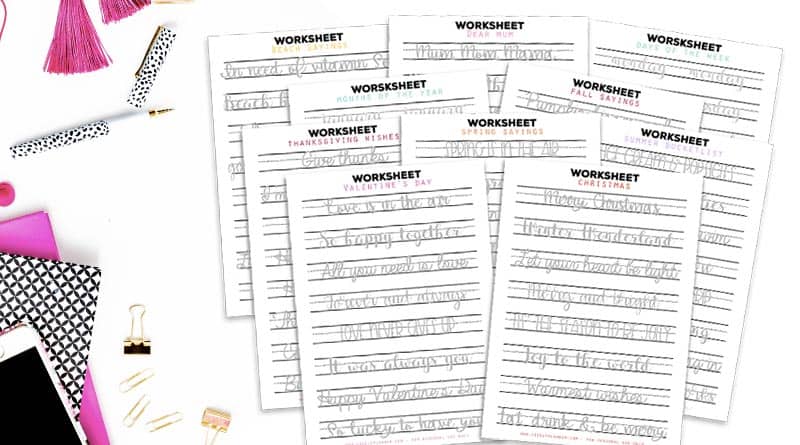 Free Printable Bullet journal tracing sheets: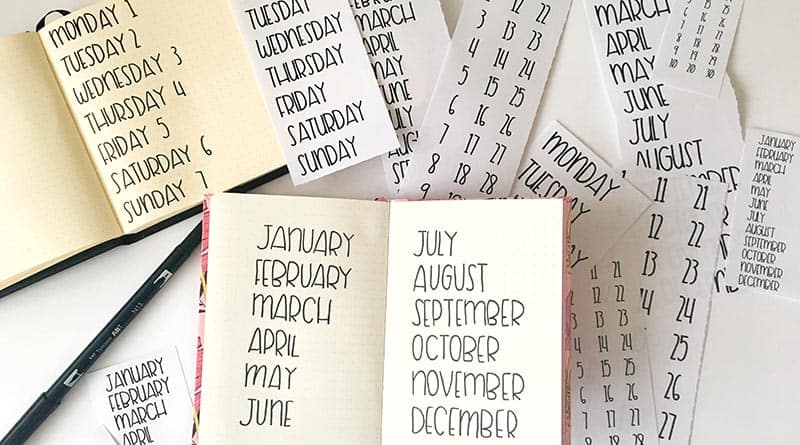 Did you know I created lettering practice workbooks for beginners? Here's a special offer for you:

DOWNLOAD 13 Free Printable USA Travel Map for your Bullet Journal – USA Coloring Map
DOWNLOAD THIS LOVELY FREEBIE

How to download this file?

Existing subscribers – forgot your password? Make sure to check one of my emails to you, the password is reminded at the end of each newsletter. No caps, no space.

FOR PERSONAL USE ONLY – Please Read Freebies Terms of Use.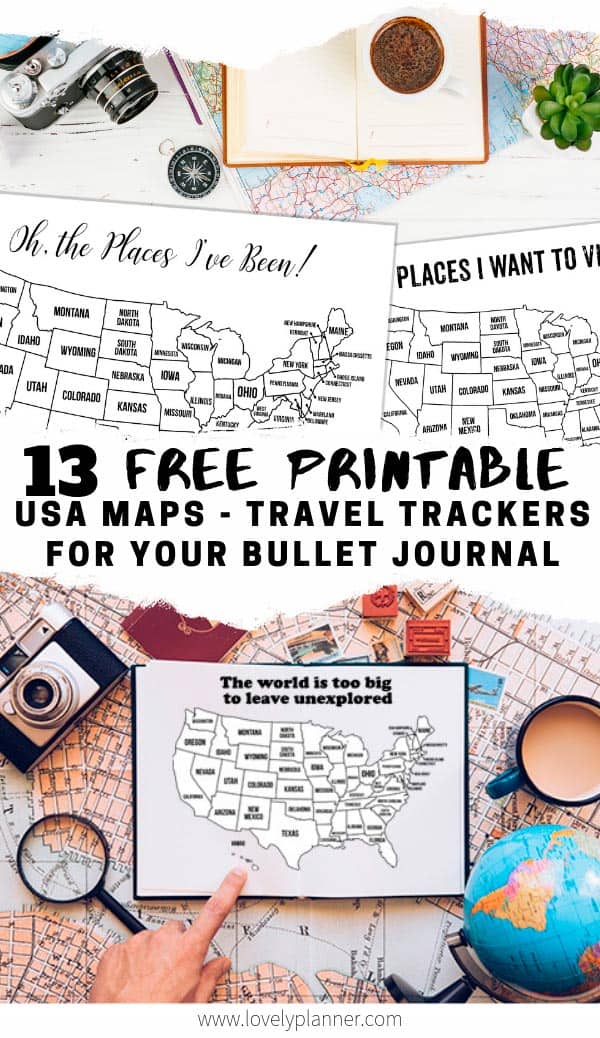 FAQ: Discover my best printing tip: How to print for free or super cheap?
I create lots of free printables, if you want to make sure to be updated and receive exclusive freebies, join the Lovely Newsletter: