Tracing sheets are a perfect way to easily add flawless hand-lettered elements in your bullet journal. If you're into bullet journaling then you probably want your journal to be as pretty and neat as can be, but maybe you don't have the patience, time or desire to practice hand lettering. That's where bullet journal tracing sheets come to your rescue!
Days of the week, months of the year and dates bullet journal tracing sheets
For this first set of bullet journal tracing sheets, I decided to create 3 sheets that I thought would be the most useful. Here's everything you need to add beautiful hand-lettered dates in your bullet journal:
days of the week (2 pages – aligned to the right and aligned to the left)
months of the year (2 pages – aligned to the right and aligned to the left)
numbers
To fit most of your needs, all 3 of these tracing sheets include 4 different sizes of text.
(This post contains affiliate links. For more information, see my disclosures here.)
If you've never heard of tracing sheets for bullet journals here's how it basically works. Most bullet journal notebooks have pretty thin pages (for reference: 80 G/M² for Leuchtturm 1917, 70 G/M² for Moleskine dotted notebooks) which gives you the possibility to see by transparency what is behind the page you're writing on. By placing a template under your bullet journal page you'll be able to see and trace hand-lettered text.
If you would rather practice hand lettering to be able to write anything you'd like, check out my hand lettering workbooks. I have a workbook with this exact hand lettering style.
How to use these bullet journal tracing sheets?
Print these tracing templates (5 pages PDF – download link is towards the bottom of this page). For more durability, you can print it on cardstock or laminate your templates.
Place the template under your page right where you want to write and by transparency, you should be able to see the days/months/numbers printed on these templates.
Simply trace over the text you want to copy.
Keep moving your template to keep adding text wherever you'd like.
Also read: Free Printable Dot Grid Paper for Bullet Journal

Before downloading (further down) you might also be interested in these other free printables:
2021 Mini Calendar Tabs Stickers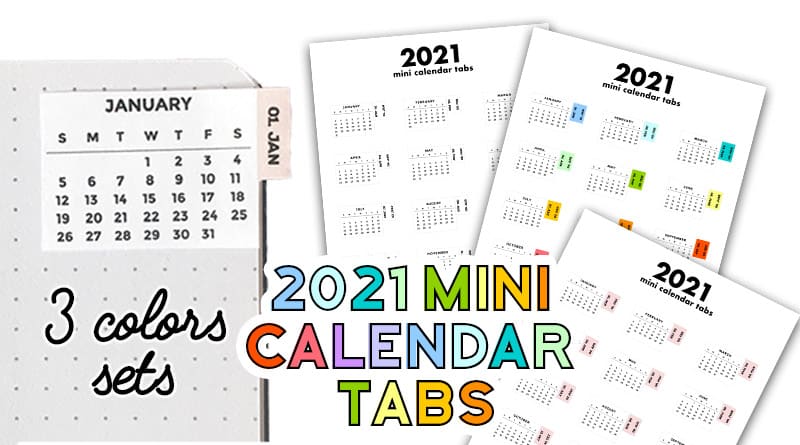 Free printable 2021 Monthly Calendar Strips for your bullet journal (3 designs):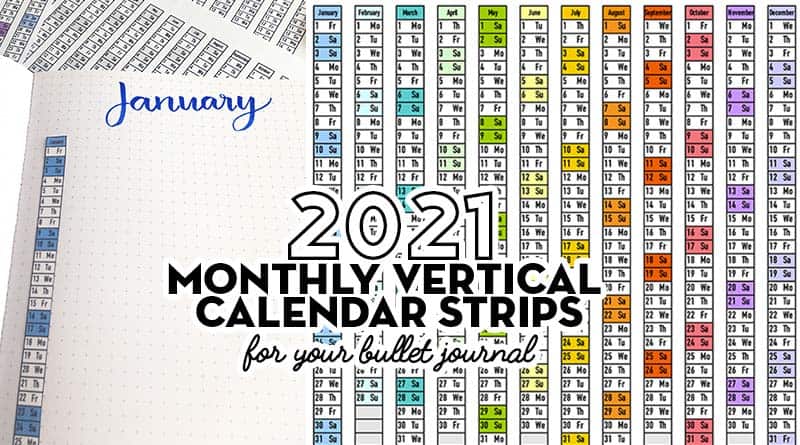 Free printable dot grid paper (4 sizes):

Free Printable Graph Paper (in 7 sizes):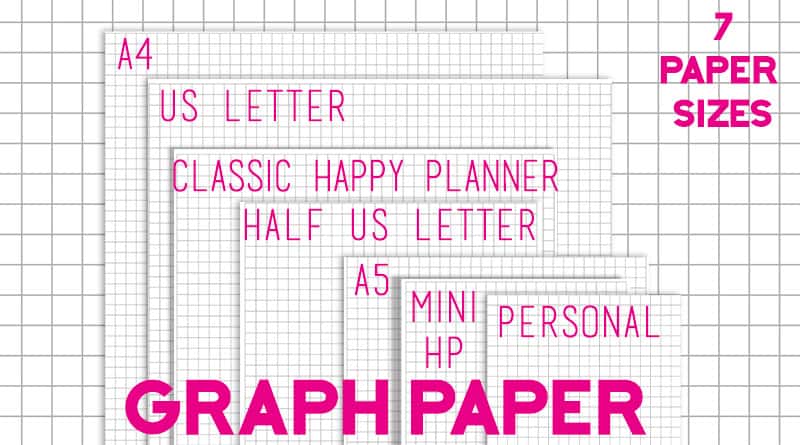 10 Free Lettering Practice Worksheets: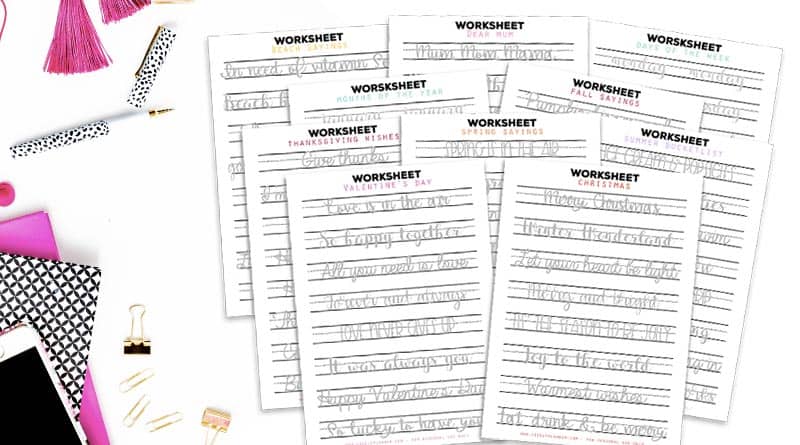 13 free printable US Travel Maps for your bullet journal: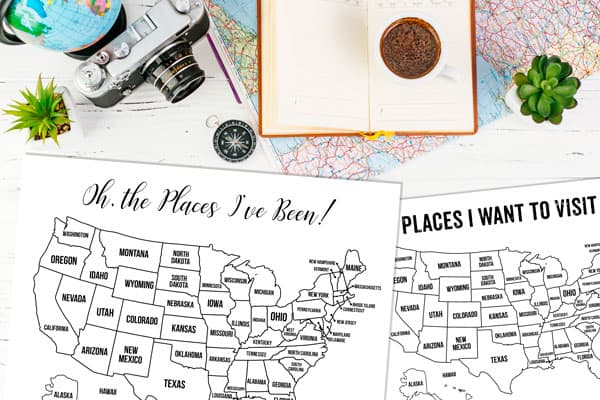 Did you know I created lettering practice workbooks for beginners? Here's a special offer for you:

DOWNLOAD – Free Printable Tracing Sheets for Bullet journal: Days, Months, Numbers
DOWNLOAD THIS LOVELY FREEBIE

How to download this file?
Not a subscriber yet? Some of my free printables are for newsletter subscribers only (it's totally FREE of course!). The monthly calendar dividers are some of them. Subscribe to my newsletter to get free access to exclusive free printables and stay updated.
Existing subscribers – forgot your password? Make sure to check one of my emails to you, the password is reminded at the end of each newsletter. No caps, no space.
You're typing the right password but it won't let you download? You may have an issue downloading if you click a link from Facebook or an email. If so, just open the link directly in your browser and this should solve it.
FOR PERSONAL USE ONLY – Please Read Freebies Terms of Use.

Pin this image to save it for later and support this blog! Thank you!
I create lots of free printables, if you want to make sure to be updated and receive exclusive freebies, join the Lovely Newsletter: