I created a free printable one-page School Calendar for School Year 2023-2024 to help you get organized for this next school year. Time flies by so fast! Back to School season will be here sooner than you know, so it's never too early to get ready for it!
I've been sharing this one page school calendar for a few years, along with a matching monthly school year calendar (with a page per month and more space for notes), and I make sure to update them every year since many of you seem to enjoy it a lot!
This year-at-a-glance School calendar will help you keep track of the different dates and events throughout the school year. If you're a teacher, a student, or a parent, this school calendar will help you stay organized. You can place it in your binder, on your fridge, or near your desk.
You can download this printable Academic Calendar 2023-2024 further down this page.
(This post contains affiliate links. For more information, see my disclosures here.)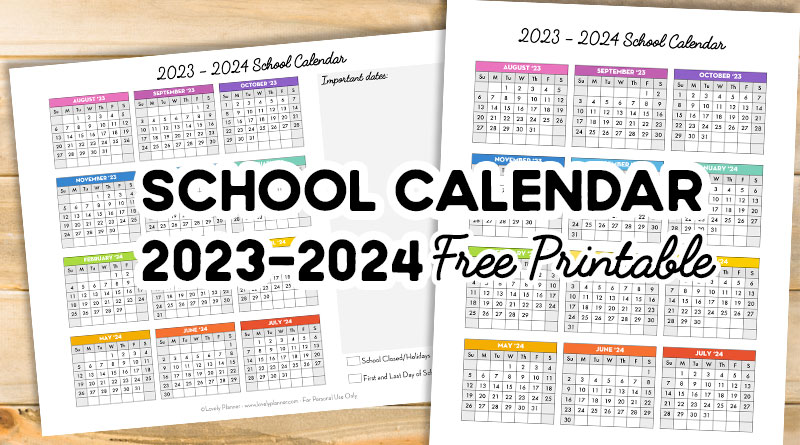 You get 3 different layouts to choose from: vertical (with or without space for notes) or horizontal with space for notes.
If you'd like a calendar with more space to write in, you can also get this matching monthly school calendar template with 14 monthly pages (from July 2023 to August 2024):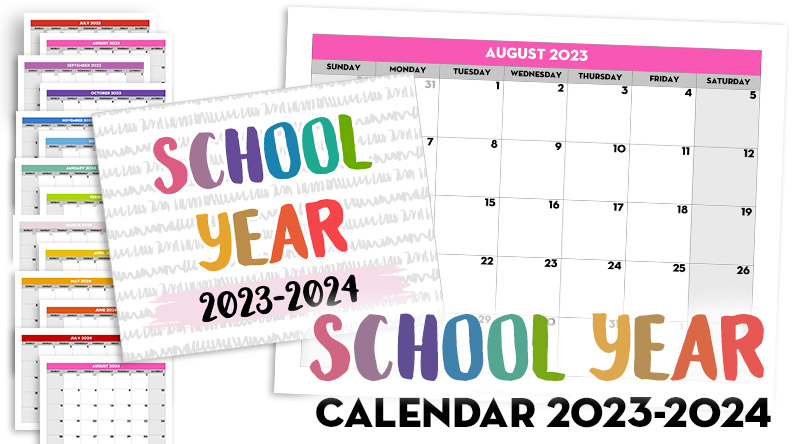 Pin this image for later:
On the horizontal design, I also included space for you to add important dates and for you to create your own color legend to visually track different elements with this one-page school calendar printable:
School closed / Holidays
Half Day
First and last day of school
Event
To do so, simply color each box in a different color and then color each date in that same color. I.e: color every holiday in green, every half day in purple, etc. I used highlighters for that step.
(Note: This photo was taken with a previous year's calendar. Don't mind the dates)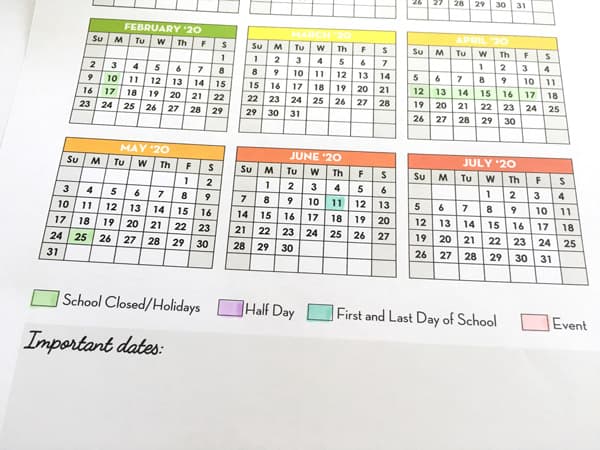 I created this 2023-2024 one-page School Calendar in 3 versions:
a simple version that includes only the calendar (vertical)
a vertical version that includes the calendar + space for notes and color legend
a horizontal version with space for important dates and color legend
For back-to-school season, you might also like these posts:
Before downloading this school calendar, you may also be interested in these other posts:
Print the Free One Page School Year Calendar 2023-24 Templates
Here is a preview of the 3 calendar templates for the school year 2023-2024. Click on each calendar page to enlarge it and save it and/or print it in high-resolution.
Alternatively, if you'd rather get all three pages at once, you can download the Free PDF School Calendar 2023-24 further down this page.
FOR PERSONAL USE ONLY – Please Read Freebies Terms of Use.
FOR PERSONAL USE ONLY – Please Read Freebies Terms of Use.
Subscribe to my newsletter to get free access to exclusive free printables and stay updated.

You may also be interested in these other posts:
18 Back to School Planner Stickers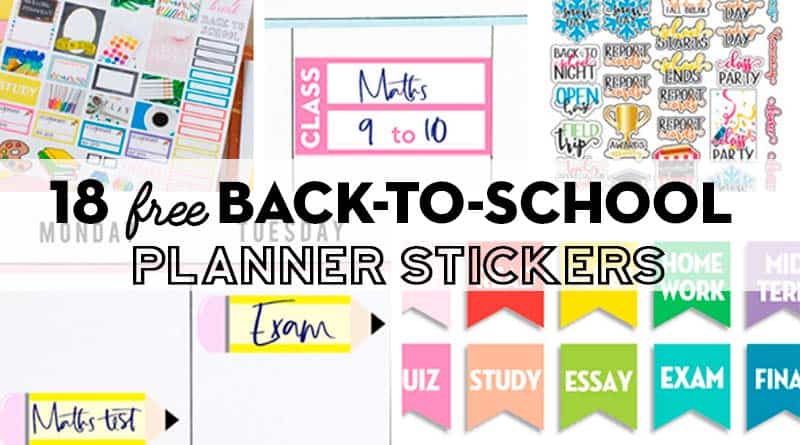 "First Day of School" signs: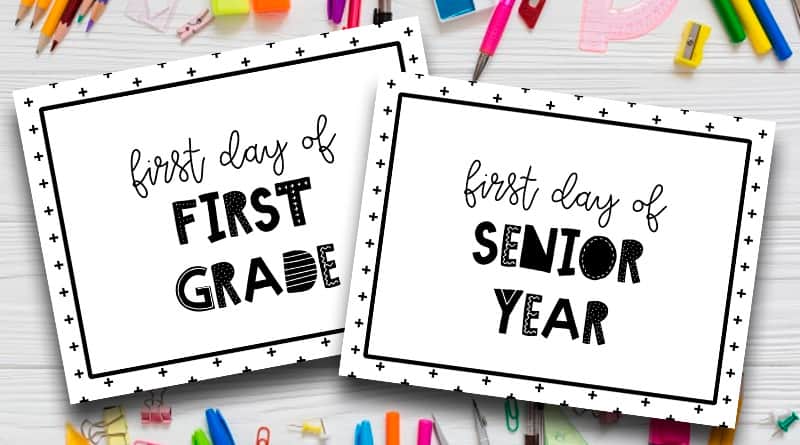 Free Printable Teacher Appreciation Gift Card Holder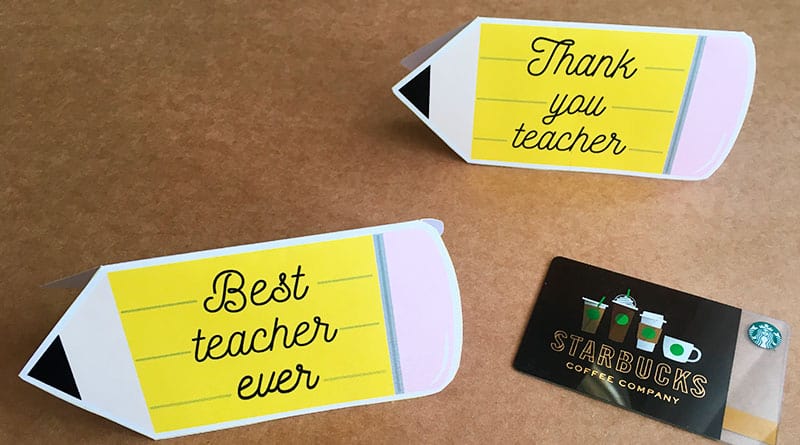 Free Printable Student Planner Stickers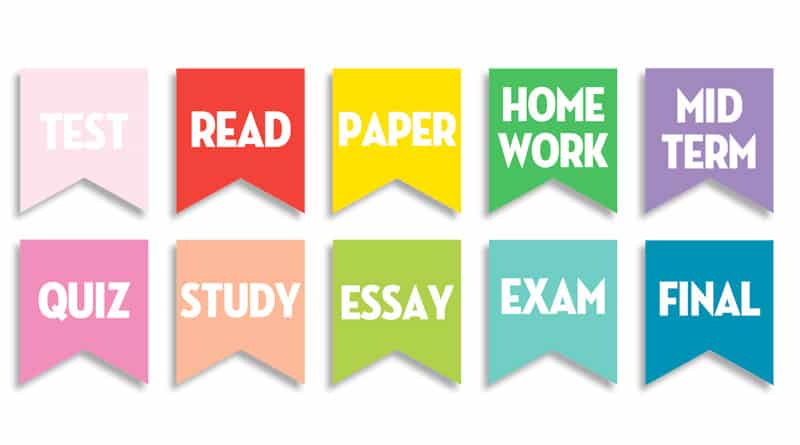 I create lots of free printables, if you want to make sure to be updated and receive exclusive freebies, join the Lovely Newsletter: