Free Printable First Day of School Interview & Last Day of School All About Me Interview
If you're looking for a cute school keepsake for the first and last day of school, you're in the right place. These free printable "All about me" kid interview templates are a cute and easy way to document your child's preferences and evolution throughout the years.
I created two matching templates: First Day of School Interview and Last Day of School Interview.
These back-to-school interviews can be used for all ages. These templates include questions about your child's favorite things (color, animal, food, subject, book, movie/show, hobby, toy) as well as more factual information (age, grade, teacher's name, school, height, shoe size, future profession…). A blank square is also included to add a photo your child or to give her/him space to draw a self-portrait.
This page may contain affiliate links. For more info, read my disclosure page.
If you can't print this now, you can pin this image to save this post for later:

How to use these free printable School Keepsakes for First and Last Day of School?
Download these free printable "All about me" questionnaires further down this page
Print both pages (First & Last Day) or only print the page you need
Ask your child to fill it out by answering each question (or help her/him fill it out)
You can add a photo of your child in the blue square or you can ask your child to draw a self portrait for instance
Store in a safe place (with other mementos) to be able to look back on your child's answer in the future.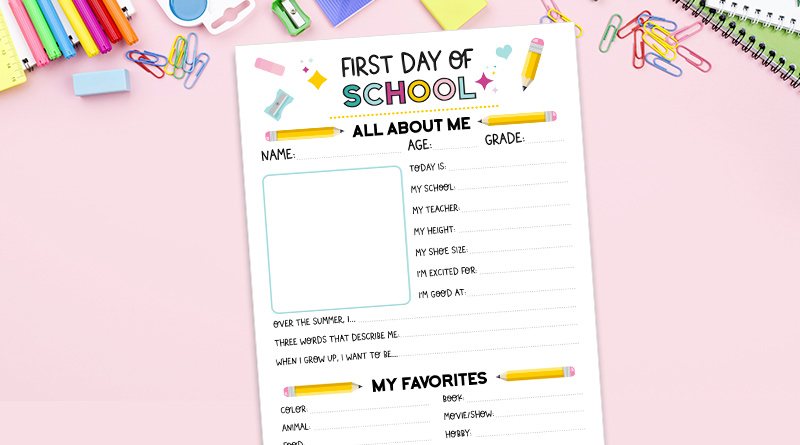 Each printable back-to-school countdown coloring page includes 30 days to color in or check off each day to help your child visualize how many days are left before school starts again. One of the 7 designs matches the style of these First and Last Day of School Questionnaires.
Preview of the School Keepsake Printable Pages
Further down this page, you can download a high-resolution PDF with both the First Day of School Interview and the Last Day of School Interview pages. Once you've downloaded the file, you can simply pick and print the page or pages you need.
Alternatively, here's a low-resolution preview of both templates. You can save the images you want on your computer if you don't want to download the high-resolution PDF further down: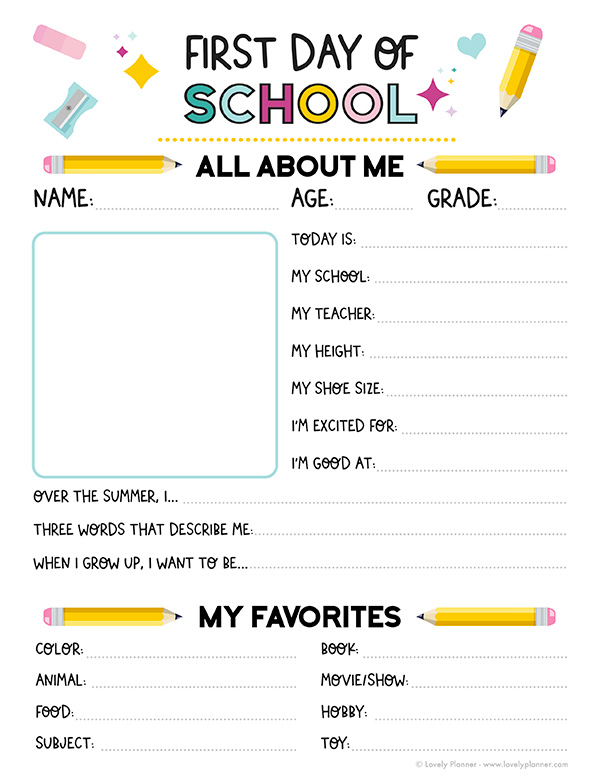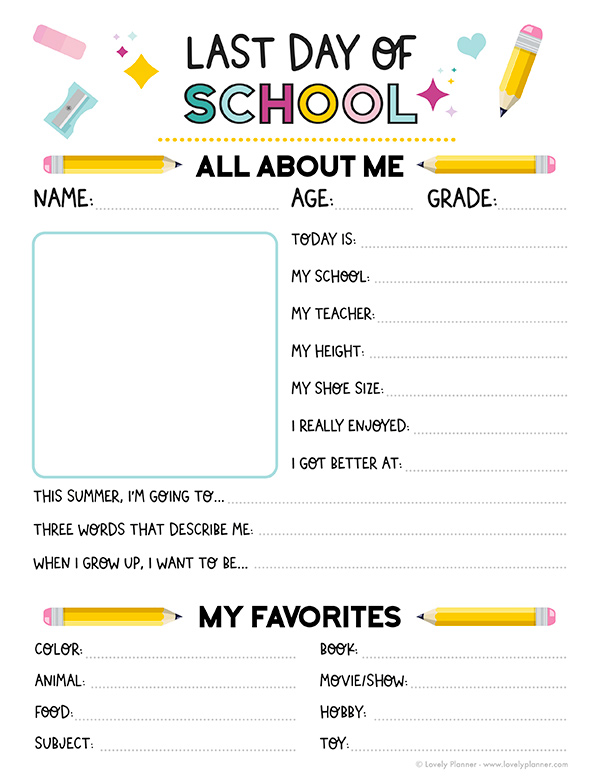 In anticipation of the first day of school make sure also to print one of these back-to-school photo signs to document your child's big day:
Free Printable First Day of School Flags (pencil):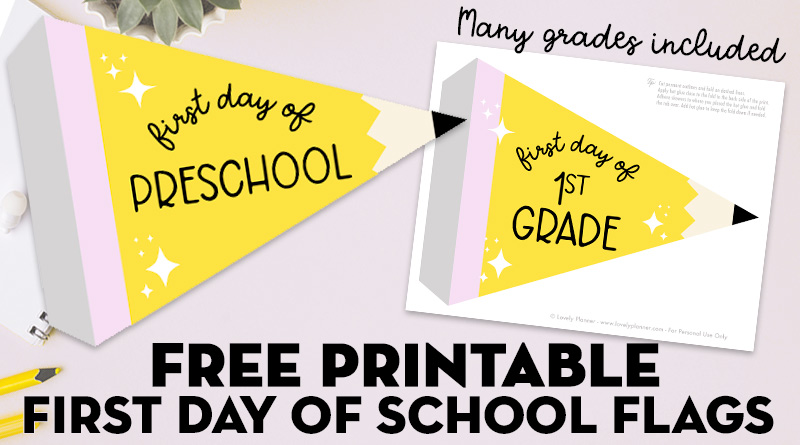 Free Printable First Day Of School Signs for every grade: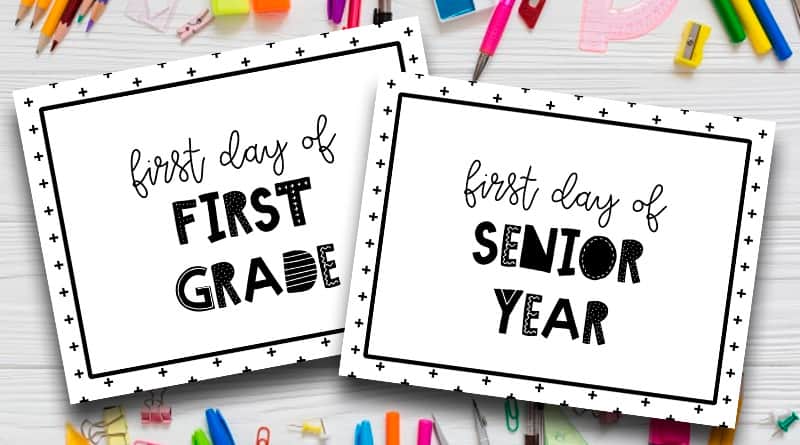 Free Printable First Day of School Flags (minimalist):
---
Also check out these free printable Academic Calendars 2023-2024
Before downloading your back to school countdown printable pages (download link further down), you might also be interested in my free printable Academic Calendar 2023-2024 to help you stay organized all along the school year: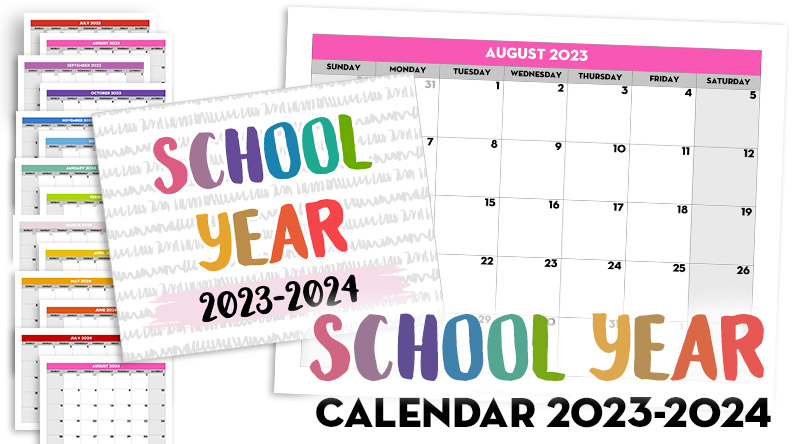 Free Printable One Page Academic Calendar 2023-2024 (3 designs):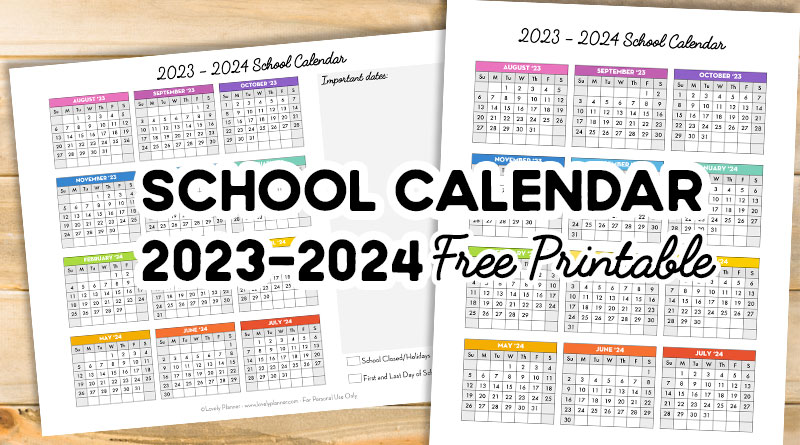 Free Printable Traceable Monthly School Calendar
---
I like printing this type of project on Cardstock Paper: I use Neenah Bright White Premium Cardstock on Amazon, because it's thick (65lb), smooth and inexpensive. But even regular copy paper can do.
Make sure to save or Pin this article (by clicking on the "Pin it" on the image, or at the end of the article "Share") to be able to print these back to school countdown pages every year! Download just below.
Download this set of Free Printable Back to School Interview & Last Day of School Interview
Download this Lovely Freebie – Free Printable School Interviews
FOR PERSONAL USE ONLY – Please Read Freebies Terms of Use.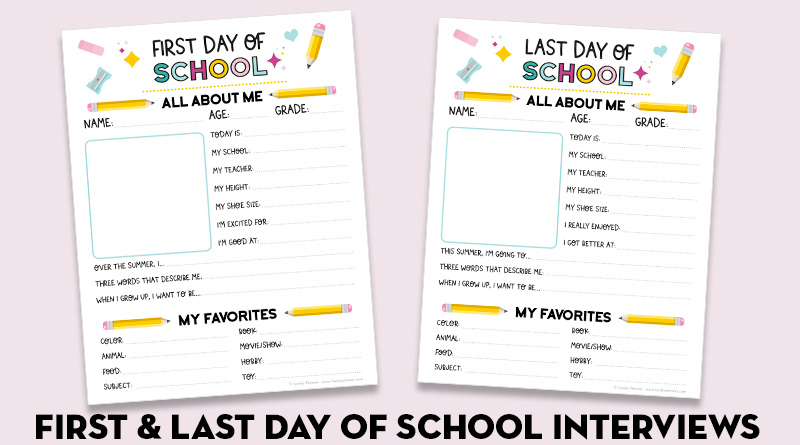 You may also be interested in these other posts:
18 Free Back to School Planner Stickers: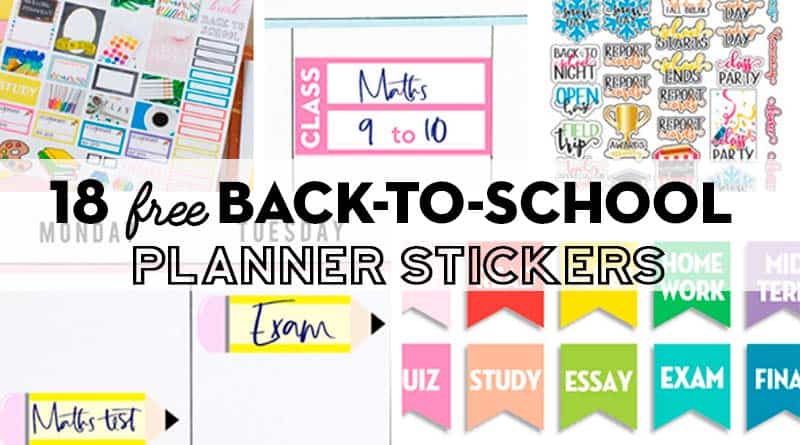 Free Printable Teacher Appreciation Gift Card Holder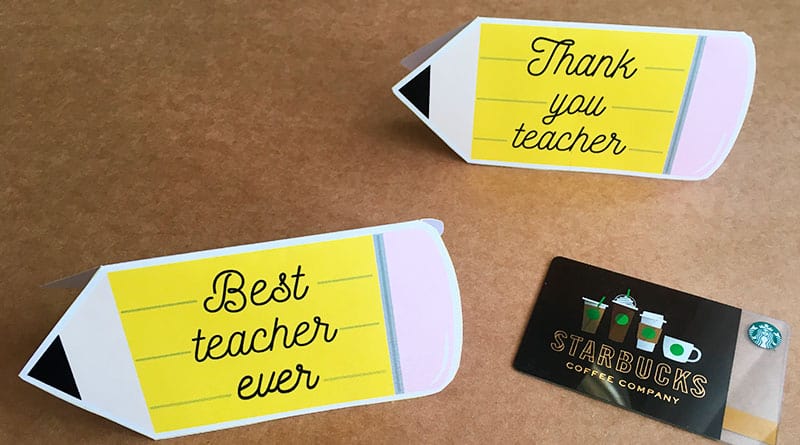 Free Printable DIY teacher Appreciation Planter: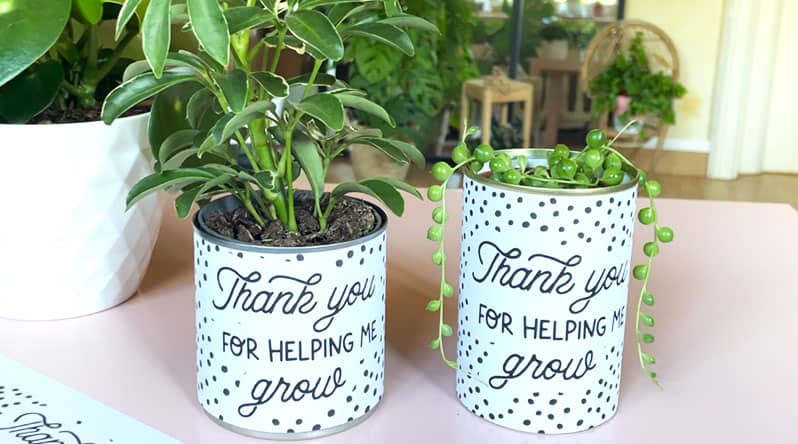 Free Printable Student Planner Stickers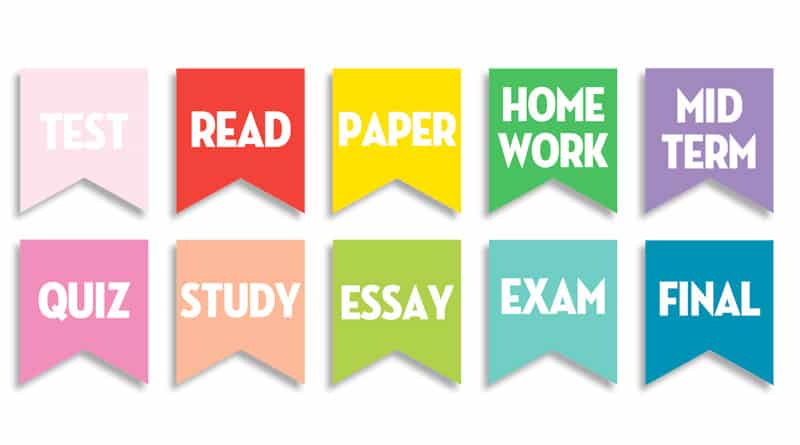 I create lots of free printables, if you want to make sure to be updated and receive exclusive freebies, join the Lovely Newsletter:

You can also follow me on Pinterest to see all the awesome free printables I've spotted while browsing the web!