I know that depending on where you live in the world, you go back to school at different times. I think some people are already going back to school pretty soon so I thought now was a good time to recap a few back-to-school stickers that you may like to download and print to decorate your planner.
These stickers aren't just useful for back to school seasons, they can help you stay organized and keep track of deadlines and events throughout the school year.
A lot of the free printables included in this list are from my blog but I also found some super cute school-themed planner stickers on other planner blogs that I thought you might love! I definitely recommend you look around their blogs as there are so many cute free printables that you can find online. Isn't the internet the best?
To help you get your planner ready for back to school I've gathered here 18 free printable back-to-school planner stickers created by talented and generous planner lovers!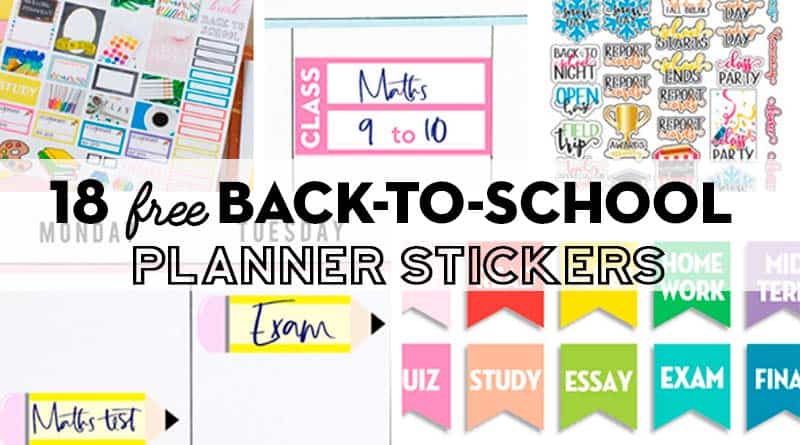 If you live somewhere that isn't very sunny yet, that's all the more reasons to bring some sunshine to your planner!
I've included different types of stickers in this list: sets of individual stickers, functional stickers, weekly kit… They're very different, but all really pretty, and I bet you'll find at least one kit that you like and want to add to your planner!
So, make yourself comfortable and scroll on to find adorable new planner stickers to decorate your planner or bullet journal for back-to-school season.
Pin this image for later:
To access each printable simply click on the button "Get this freebie" included under each image. This will redirect you to the printable creator's blog, or the appropriate article on my blog, where you can download the file.