Here's a set of functional 1″ white circle planner stickers with rainbow colors borders to help you color code and decorate your planners!
Contrary to the other rainbow circles I've already shared (in 0.25″, 0.5″ and 1″ – links below) these circles have a white part inside. You can add notes in it, or add another cute sticker on top or just whatever you feel like doing!
There's nothing like a rainbow of colors in your planner to cheer you up!
Needless to say that this page includes many stickers and you should be covered for a while. You can of course print it as many times as you'd like.
You can use these stickers in whatever planner you have or in your bullet journal, travel notebooks, study notes, etc.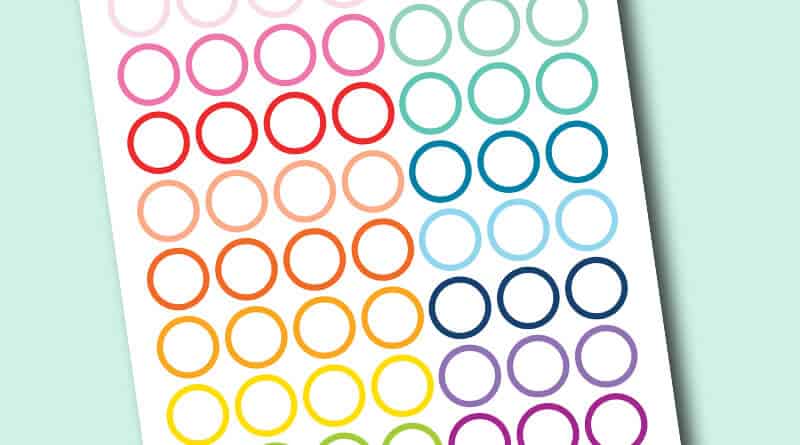 Make sure to also check my other functional rainbow stickers printables, they will match nicely:
Want more?  Follow me on Pinterest where I created a board dedicated to all the best free printable planner stickers I find online! I keep adding new Pins to it!
DOWNLOAD Free Printable 1″ Rainbow Colored Circles Planner Stickers
FAQ:
Download this Lovely Free Printable
FOR PERSONAL USE ONLY – Please Read Freebies Terms of Use.


I create lots of free printables, if you want to make sure to be updated and receive exclusive freebies, join the Lovely Newsletter:

Disclosure: This page may contain affiliate links. When you click them you support Lovely Planner and help keep its content free. Thank you!