I don't know about you, but in France we usually start baking Christmas cookies before December even starts.
This way we have seasonal cookies to eat all along December and to share/exchange with our loved ones. It's especially true in my region, Alsace, where "Bredele" (=christmas cookies) are a popular tradition!
I'm guessing we all have some favorite seasonal recipes that we cherish and want to document nicely and share with others. To help you do that I created 2 cute Christmas recipe cards that you can download and print for free down below.
I hope you'll like them!
Want planner inserts instead?
If you prefere to use these recipe cards in your planner, you can purchase the Christmas recipe planner inserts in A5, A4 or US letter size (with 2 more designs included) on my Etsy shop. It will fit perfectly in your A5 planner.
Don't forget to also have a look at other planner freebies I shared on the blog!
Download these free printable Christmas recipe cards:
Download this lovely freebie – PDF
If you use these free printable inserts, I'd be happy to see what you do with it! Feel free to comment down bellow, tag me/follow me on instagram (@lovelyplannerblog) or use the hashtag #lovelyplanner 🙂
Important note: All the free printables I share on Lovely Planner are only meant for personal use and can at no point be used for commercial purposes.
---
Disclosure: In order to support this website's costs, this post contains affiliate links(*), which means that if you make a purchase using one of those links, I'll receive a small commission.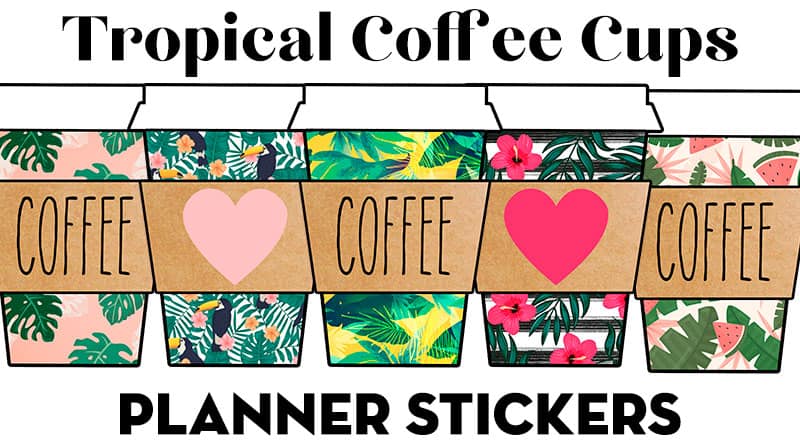 87 shares Pinterest Facebook Here's a set of free tropical coffee cups' stickers for your planner, bullet journal, or digital planner. Use these Tropical Coffee Cups Stickers with your planner…
0 comments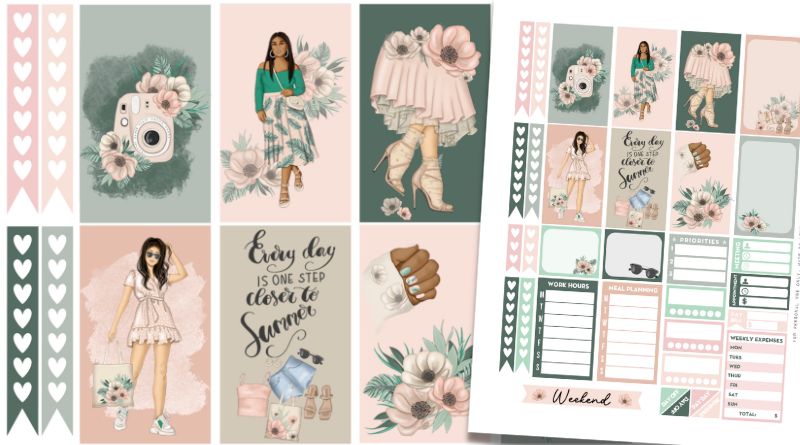 Here is a new free printable Floral Weekly Kit for your planner with beautiful floral and spring-related planner stickers. If you're not familiar with this concept, weekly kits are a…
2 comments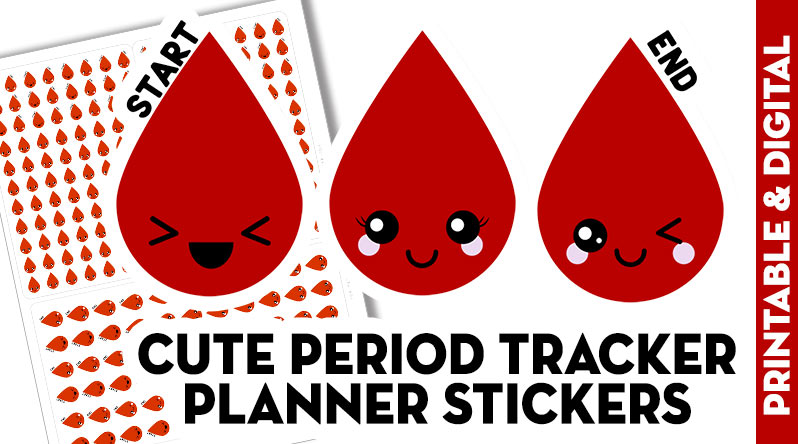 This set of free printable cute period tracker planner stickers will help you keep track of your menstruation dates in your planner or digital planner. You could also pair these…
0 comments