Are you ready to find 20 characters name in this free printable Harry Potter characters word search? Whether you print it for you, for your kids or for your guests if you're throwing a Harry Potter themed party, I'm hoping you'll have a nice time playing this game.
If you're planning on using this word search puzzle at your Harry Potter themed party, you could turn it into a challenge for your guests: who completes the puzzle first? Who manages to find the most characters in a limited time? Etc.
I'm also including a solution sheet to help you check out your answers! In case you're missing one and it's driving you mad.
You can download the file further down in the article.
(This post contains affiliate links. For more information, see my disclosures here.)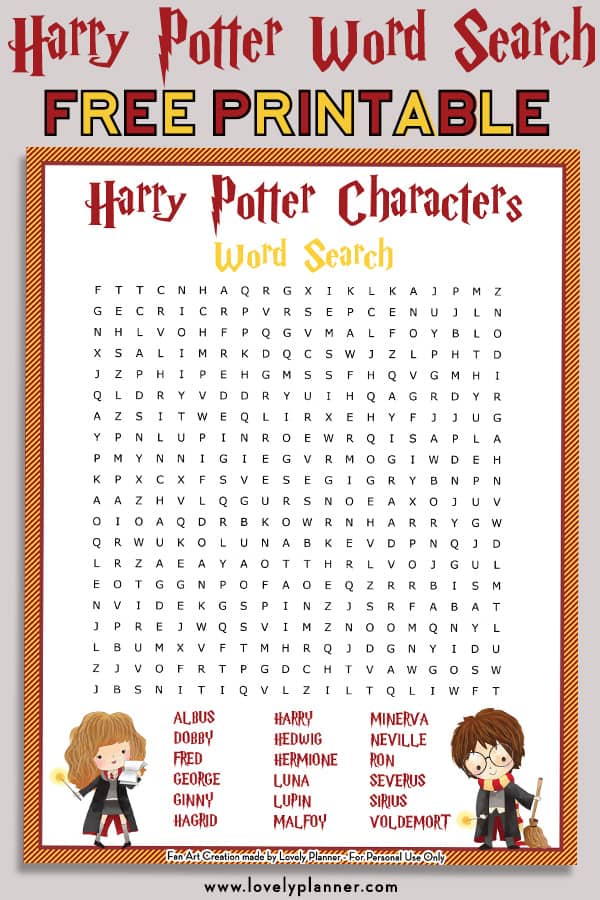 I've also created matching Harry Potter Crosswords and Harry Potter Maze. Pin it for later: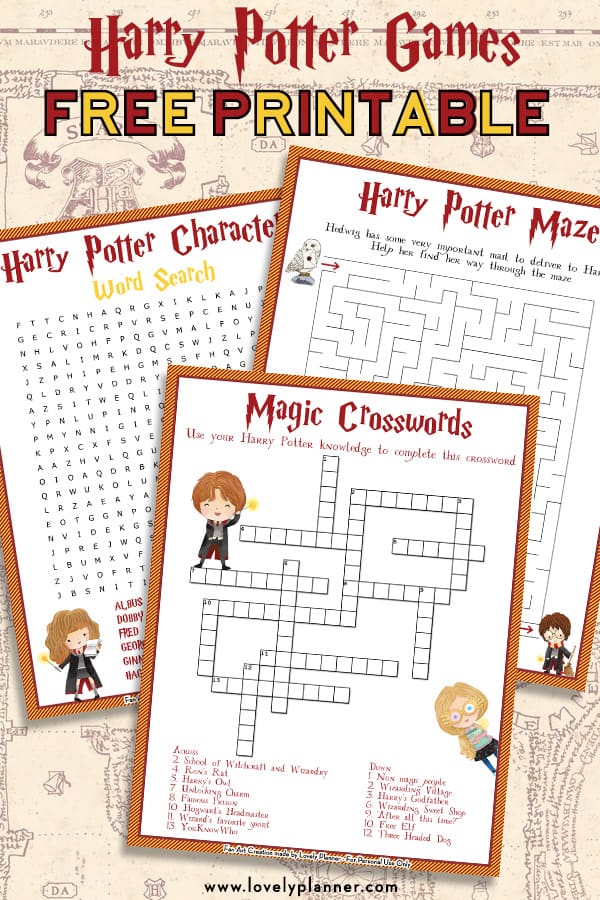 Make sure to check out my other Harry Potter inspired Free Printables to throw a Pinterest worthy HP Party in just a few clicks:
Besides my Harry Potter inspired free printables, you can also find tons of awesome ideas for your party on my Harry Potter Party Ideas & Printables Pinterest Board.
Download -Free Printable Harry Potter Characters Word Search Puzzle
FOR PERSONAL USE ONLY – Please Read Freebies Terms of Use.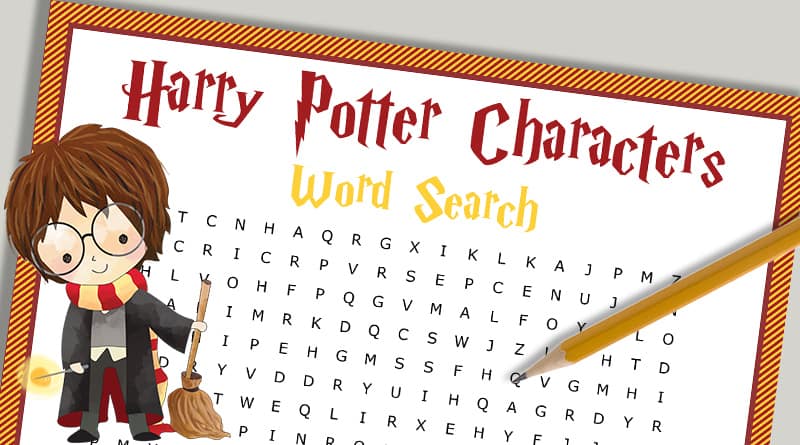 I create lots of free printables, if you want to make sure to be updated and receive exclusive freebies, join the Lovely Newsletter:

You can also follow me on Pinterest to see all the awesome free printables I've spotted while browsing the web!
Disclaimer: All copyrights and trademarks of the character images are the property of their respective owners and are not affiliated with us in any way. This is a work of fan fiction using characters or ideas from the Harry Potter world, which is also trademarked by J. K. Rowling. I do not claim ownership over the characters used in my free printables.