Free Printable Harry Potter Banner With Alphabet and Numbers
(This post contains affiliate links. For more information, see my disclosures here.)
As you guys probably already know I'm a big Potterhead and I've already created several Harry Potter inspired free printables that can be a great addition to your Harry Potter themed parties. And here's one more printable to add to the list: Harry Potter Banner with Alphabet and Numbers.
I've also created this banner in the classic red and yellow colors, but I personally prefer this vintage distressed ink and parchment paper look! I feel like it gives a more grown up look and can be a little bit more classy. You could use it for a Harry Potter baby shower, bachelorette party or birthday for example.
The whole alphabet and numbers are included in this printable to make sure that you can really spell out your own banner message and customize it to fit your event.
I've also included a page with spacers.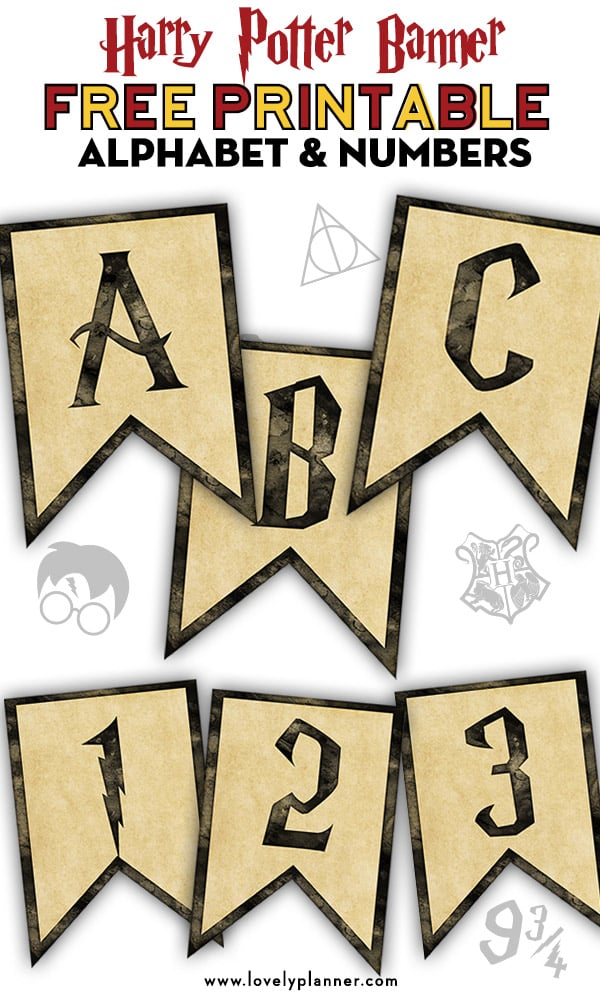 How to save money and earn cash back on your online purchases ?
If you're planning on buying some of the items needed for this project online here's a great tip to earn cash back, find coupons and save money easily.
Before buying anything online, I always check out Ebates (either with the browser extension or on Ebates.com). I find the store name (type it), click the current deal for that store and complete my purchase. When completing a purchase through Ebates you earn cash back that you can have mailed to you or sent via Paypal. If you have never used Ebates you're missing out.
Click here to sign up for Ebates, and RIGHT NOW when you sign up, you will receive a $10 cash welcome bonus when you spend $25.00!
Since you were already going to complete your purchase online, why not get some cash back on things you planned to purchase!
Make sure to also take a look at my other HP inspired free printables:

Download this Free Printable Harry Potter Banner with Alphabet and Numbers
FAQ:
FOR PERSONAL USE ONLY – Please Read Freebies Terms of Use.
DOWNLOAD THIS LOVELY FREEBIE
Enter Password to Download:
How to download this file?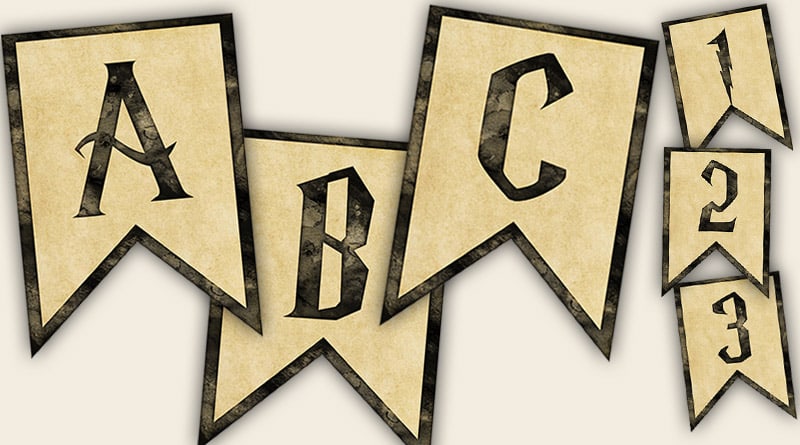 Don't forget to also have a look at other planner freebies I shared on the blog!
I create lots of free printables, if you want to make sure to be updated and receive exclusive freebies, join the Lovely Newsletter:


Disclosure: This page may contain affiliate links. When you click them you support Lovely Planner and help keep its content free. Thank you!
Disclaimer: All copyrights and trademarks of the character images are the property of their respective owners and are not affiliated with us in any way. This is a work of fan fiction using characters or ideas from the Harry Potter world, which is also trademarked by J. K. Rowling. I do not claim ownership over the characters used in my free printables.