Kawaii steps and run tracker planner stickers
I don't know about you, but every year around this time when the weather is getting good again, it reminds me that summer is on its way and gives me a boost of motivation to pay more attention to my diet and exercise to feel more comfortable and confident during the sunny season.
I feel this urge even more this year than usual: I got married last year and my husband (who is american) and I are preparing to move from France back to his homeland (and to California more specifically) by the end of the summer if everything goes well! That means, I'd love not to be self conscious and just be comfortable once sunny weather will become a daily thing.haha
Long story short, you get the hint, I created two set of cute planner stickers to keep me motivated on this diet/exercise path, I will create a few more!
You can find the full sets in my Etsy store (Diet-Fitness Set // FULL Sneakers set) and here's a free sample of it to get you excited!
I hope you'll like this set of stickers to track your number of steps, your walks or your run performances.
If you're not sure what's the best way to turn this printable into actual planner stickers, make sure to check my article with tips and tools that will help you turn any PDF into stickers (with or without a Silhouette machine)!
Don't forget to also have a look at other planner freebies I shared on the blog!
ALSO READ: 11 Free Printable Health and Fitness Planner Stickers & Inserts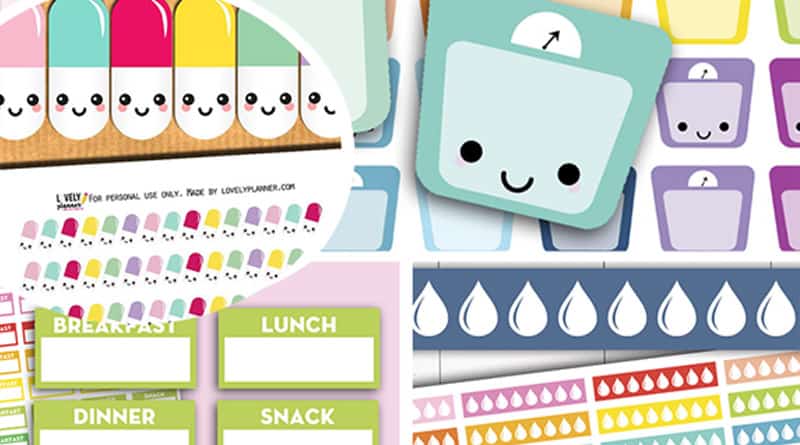 Download your Kawaii Steps & Run tracker stickers:
Important, please read: TERMS OF USE
All the free printables I share on Lovely Planner are meant for PERSONAL USE ONLY.
This means:
you can't use my free printables for commercial purposes,
you can't modify or claim them as your own,
nor can you share my files directly. If you want to share a file, please send a link to the related article on my website but don't share or send the file on its own.
I spend a lot of time creating these files that I share for free with you all, so thank you for understanding and respecting these few simples rules 🙂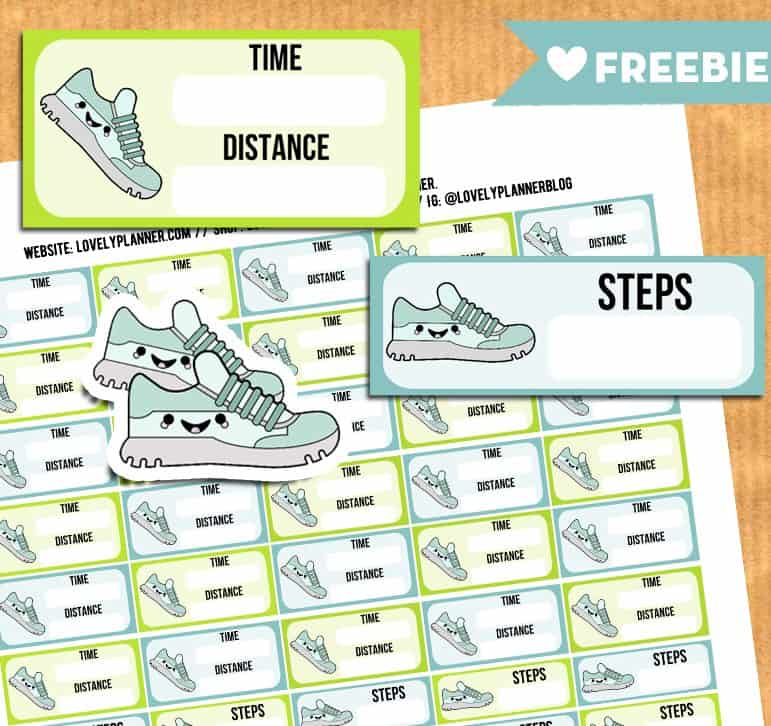 Download this lovely freebie – PDF file
If you use them, I'd be happy to see what you do with it! Feel free to tag me/follow me on instagram (@lovelyplannerblog)  🙂
Don't forget to have a look at other planner freebies i shared on the blog!
Important note: This freebie is for personal use and can at no point be used for commercial purposes.
Disclosure: In order to support this website's costs, this post contains affiliate links, which means that if you make a purchase using one of those links, I'll receive a small commission.