Free Printable Fall Starbucks Cups Planner Stickers
I previously shared with you guys a set of Starbucks Cups Stickers and Christmas Starbucks cup planner accessories that you seemed to like a lot!
So I thought I would share with you a new set of stickers inspired by everybody's favorite coffee place: I've created 4 different cups, designed with Fall and Halloween colors and patterns, and turned them into Fall Starbucks Cups printable stickers for your planner. `
After all, Pumpkin Spice Latte is now back so it's never too early to start decorating your planner or bullet journal with adorable Starbucks cups stickers.
Make sure to also check out these 14 Free Halloween Planner Stickers Sets and 12 Free Fall Planner Stickers Sets.
(This post contains affiliate links. For more information, see my disclosures here.)

I've mixed different sizes for these 62 stickers so you can use them in different ways.
This free printable includes:
36 small stickers (0,85″ high)
16 medium stickers (about 1″ high)
4 big stickers (about 1,8″ x 1,4″)
10 cups with space for notes – to write how much you spent or keep a note of a Starbucks date for example. Or just to write down any event or appointment.
Please note: This is a Fan Art Creation. I've created this little cup design myself, inspired by the Starbucks cups, but of course, I do not claim any ownership of the Starbucks trademark for this free printable. You can use it for personal use only.
Don't forget to check the other free planner printables I've shared on the blog so far!
Want more? Follow me on Pinterest where I created a board dedicated to all the best free printable planner stickers I find online! There's more than 500 at the moment and I keep adding new Pins to it!
You may also like these other cups planners stickers:

Supplies I recommend to make your own stickers
A printer: I really recommend investing in an HP Instant Ink compatible printer if you're into printables. Here's how I can print for free or super cheap with it.
Choose one type of sticker paper:
Choose one type of tool to cut your stickers:
Scissors (here's my favorite pair!)
An electronic cutting machine such as Silhouette or Cricut machines (I own both Silhouette Portrait and Silhouette Cameo 3 and highly recommend them)
If you want more tips and info about these different supplies, make sure to read the detailed comparative article I wrote about tips and tools you can use to easily turn PDF printables into planner stickers.
Download these Fall Starbucks cups printable stickers
FAQ:
FOR PERSONAL USE ONLY – Please Read Freebies Terms of Use.
DOWNLOAD THIS LOVELY FREEBIE
How to download this file?
Not a subscriber yet? Some of my printables (including this one) are for my newsletter subscribers only. It's totally FREE of course!
Subscribe to my newsletter to get free access to exclusive free printables and stay updated.
Existing subscribers – forgot your password? Make sure to check one of my emails to you, the password is reminded at the end of each newsletter. No caps, no space.
You're typing the right password but get a wrong password error message? You may have an issue downloading if you click a link from Facebook or an email. If so, just open the link directly in your browser and this should solve it.
You may also like these other freebies:
Christmas Starbucks Coffee Cups Stickers
Floral Coffee Cups Stickers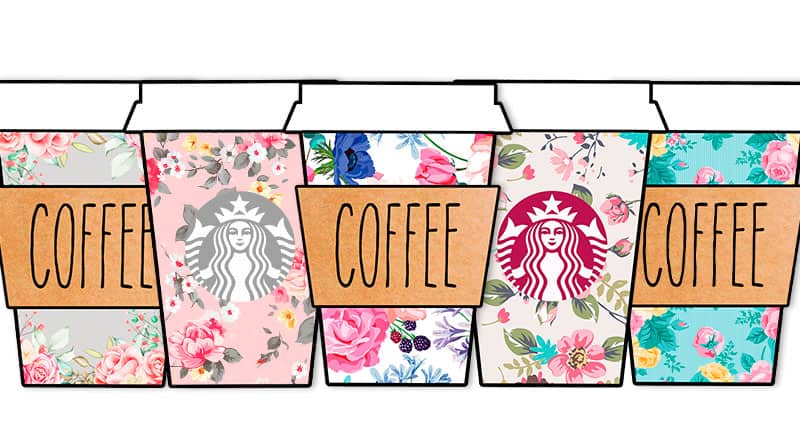 Tropical Coffee Cups Stickers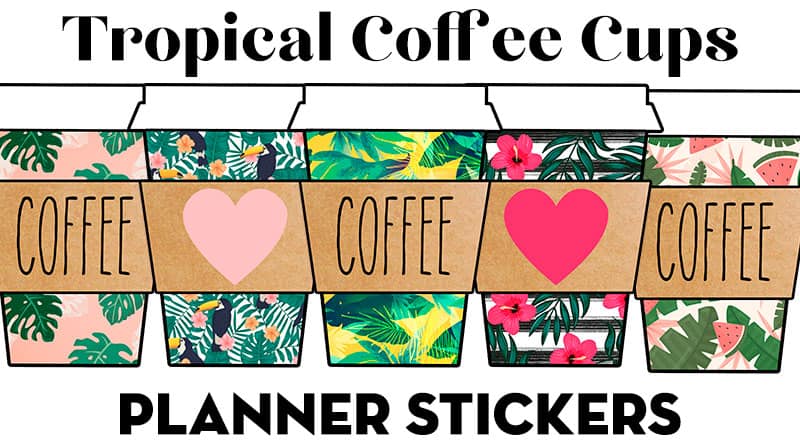 Don't forget to also have a look at other planner freebies I shared on the blog!
How to save money and earn cashback on your online purchases ?
If you're planning on buying some of the items needed for this project online here's a great tip to earn cash back, find coupons and save money easily.
Before buying anything online, I always check out Ebates/Rakuten (either with the browser extension or on Rakuten.com). I find the store name (type it), click the current deal for that store, and complete my purchase.
When completing a purchase through Ebates you earn cashback that you can have mailed to you or sent via Paypal.
If you have never used Rakuten/Ebates you're missing out.
I create lots of free printables, if you want to make sure to be updated and receive exclusive freebies, join the Lovely Newsletter: