Here's a new set of functional stickers that you can print and use in your planner or bullet journal. These monthly habit tracker stickers are great to help you form new habits or maintain them.
Each sticker includes 31 days, simply tick or color each day that you've been consistent with the habit you're trying to keep. Each sticker includes a blank space for you to write which habit you're tracking.
You can absolutely decide to track several habits each month. Each sheet includes 40 stickers, so you should be covered for some time! And when you run out, simply print a new sheet! Ahh, the joy of printables!!
At the end of the month, you get to see which habits need a little more working on. That's why this type of stickers can help keep you accountable and motivate you to make more extra efforts to get a nice full tracker next month.
I've included 2 different versions: one is black and white (perfect if you're going for a simple look, or if you're planning on adding it to your bullet journal) and the other version includes bright rainbow colors that match all my other rainbow sets.
(This post contains affiliate links. For more information, see my disclosures here.)
I hope these stickers will give you the extra help and motivation you need to reach your objectives and maintain a positive daily routine!
You can track many different types of habits with habit tracker stickers. Here are a few examples:
workout, no soda, no spend, morning routine, meditation, gratitude, walk more than X steps, drink more than X glasses of water, slept more than X hours, check emails, walk the dog, unplug, relaxation, etc.
Each sticker is 1,5″ wide and will nicely fit in all types of planners and bullet journals.

ALSO READ: 45+ FREE Functional Planner Stickers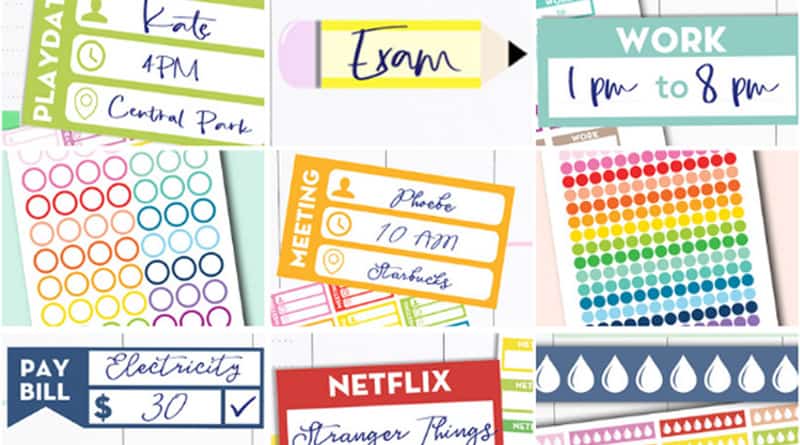 Download Free Printable Monthly Habit Tracker Stickers for your Planner or Bullet journal
FAQ:
Subscribe to my newsletter to get free access to exclusive free printables and stay updated.
DOWNLOAD THIS LOVELY FREEBIE

How to download this file?
Not a subscriber yet? Some of my free printables are for newsletter subscribers only (it's totally FREE of course!). The monthly calendar dividers are some of them. Subscribe to my newsletter to get free access to exclusive free printables and stay updated.
Existing subscribers – forgot your password? Make sure to check one of my emails to you, the password is reminded at the end of each newsletter. No caps, no space.
You're typing the right password but it won't let you download? You may have an issue downloading if you click a link from Facebook or an email. If so, just open the link directly in your browser and this should solve it.
FOR PERSONAL USE ONLY – Please Read Freebies Terms of Use.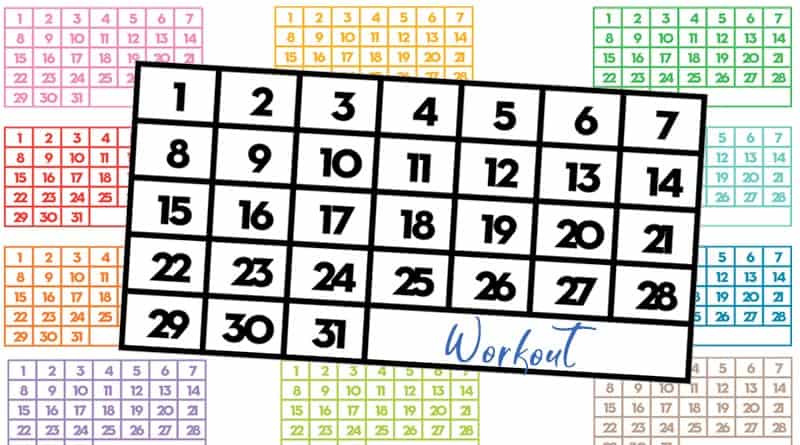 FOR PERSONAL USE ONLY – Please Read Freebies Terms of Use.

Don't forget to also have a look at other planner freebies I shared on the blog!

This set of stickers come in 10 bright colors that match the other functional planner stickers I've already shared! Make sure to mix and match them all:

I create lots of free printables, if you want to make sure to be updated and receive exclusive freebies, join the Lovely Newsletter: