DAY 21: Free Printable Daily Hydrate Planner Stickers – Rainbow
Here's another set of functional stickers to help you keep positive habits all year round: daily hydrate planner stickers.
As part of a balanced diet you should make sure to drink plenty of water. These daily hydrate planner stickers will help you make sure you drink at least 8 glasses of water per day. To track your water intake, simply tick each drop (a drop= a glass of water).
These hydrate planner stickers are pretty minimalist and discreet so that you can use them everyday without taking anything away from your other pretty stickers.
Each sticker is 0,3″x1,5″ so it will fit in all types of planners.
ALSO READ:
These stickers come in 16 bright colors that match the other functional planner stickers I've already shared! Make sure to mix and match them all:
Download Free Printable Daily Hydrate Planner Stickers – Rainbow
FAQ: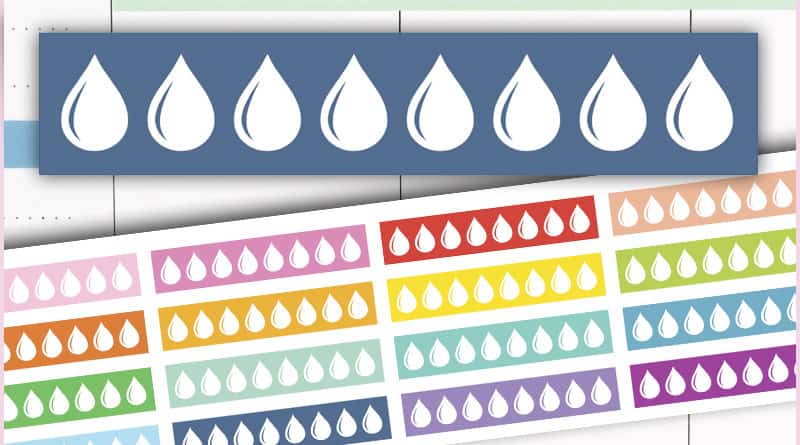 FOR PERSONAL USE ONLY – Please Read Freebies Terms of Use.
DOWNLOAD THIS LOVELY FREEBIE
How to download this file?
Don't forget to also have a look at other planner freebies I shared on the blog!
I create lots of free printables, if you want to make sure to be updated and receive exclusive freebies, join the Lovely Newsletter:


Disclosure: This page may contain affiliate links. When you click them you support Lovely Planner and help keep its content free. Thank you!