Penguin calendar divider + paperclips – Free planner printable
Remember the cute raccoon monthly mini calendar divider I shared with you last month? Well, as I promised, here's a new one for december. I hope this cute pinguin monthly mini calendar divider will bring you even more happiness during the most wonderful time of the year!
I love this mini calendar concept so much that I will keep on making a new one every month.
I've also created matching paper clips so that my planner kind of gets a new look every month.
Sometimes just changing a few details in your planner makes all the difference, and I believe you don't need to spend a big amount of money nor time to get good results!

For this coming month of december 2016 my calendar divider takes the shape of a lovely lady penguin.
Of course I could just as well have created a simple more formal calendar divider, but by now you've probably noticed that my style is more kawaii than formal and that I like my planner accessories to look everything but serious. To top it off, I created matching penguin daddy and baby paperclips to go with the lady penguin calendar. It's all very grown up stuff you know, haha.
It's important to take things lightly and have fun with this whole planning thing.
I plan on using a different animal (or other cute thing) shape every month, according to the season, etc.
Depending on where you punch your holes and how you place your divider in your planner you can get a different look: visible or not when your planner is closed. Plus, you punch holes yourself so this divider can fit in any type of planner!
On top of being cute, this calendar divider is also functional. It quickly gives you a whole month view, can help you find your page and is even more helpful to have around if you use an undated planner. Nobody likes to get dates mixed up.
I first noticed this calendar divider idea on one of @brunella_bi instagram post and now I'm hooked!
This Penguin calendar divider + paperclip printable includes:
1 PDF file with:
1 penguin calendar divider – December 2016 (recto)
1 matching background (verso)
2 penguin paperclips (recto+verso)
Supplies and instructions:
This "DIY" to create your monthly calendar divider is pretty self explanatory but basically, you'll need:
thick paper like cardstock paper, or else your divider will probably get flimsy
printable file (subscribe to download)
a printer (if you're curious I have a Canon Pixma 5550, it's a pretty simple one, but I can't find it anywhere on any US website, so here's the top rated printers on Amazon under 100$)
scissors (or cutting machine) – the shapes are really simple so using scissors is probably just as quick!
hole puncher
Optional : a laminator (if you want to keep them clean longer, this will also make them a little stronger)
Just reading the supplies list should make you guess what you have to do now:
Download the PDF file, resize if needed
Print it on cardstock paper
Cut each shape with your scissors
Optional: if you want to add the background to the calendar, glue recto & verso together
Laminate them if you want to
Enjoy all month long!
If you prefer to use your Silhouette machine, the steps are just slightly different :
Download the pdf file
Open the pdf in Silhouette software directly if you have the Designer Edition. If you have the basic software, fear not and turn the PDF into a jpeg first, using this website. You can resize in Silhouette.
Trace the design
Use the Print and cut function through your Silhouette software
Optional: if you want to add the background to the calendar, glue recto & verso together
Laminate them if you want to
Enjoy and start sharing cute bear washi samplers!
Don't forget to also have a look at other planner freebies I shared on the blog!
Download this printable:
Download this lovely freebie – PDF file
If you use this free printable planner calendar divider and paperclips, I'd be happy to see what you do with it! Feel free to comment down bellow, tag me/follow me on instagram (@lovelyplannerblog) or use the hashtag #lovelyplanner 🙂
Important note: All the free printables I share on Lovely Planner are only meant for personal use and can at no point be used for commercial purposes.
---
Disclosure: In order to support this website's costs, this post contains affiliate links(*), which means that if you make a purchase using one of those links, I'll receive a small commission.
You may also like these articles: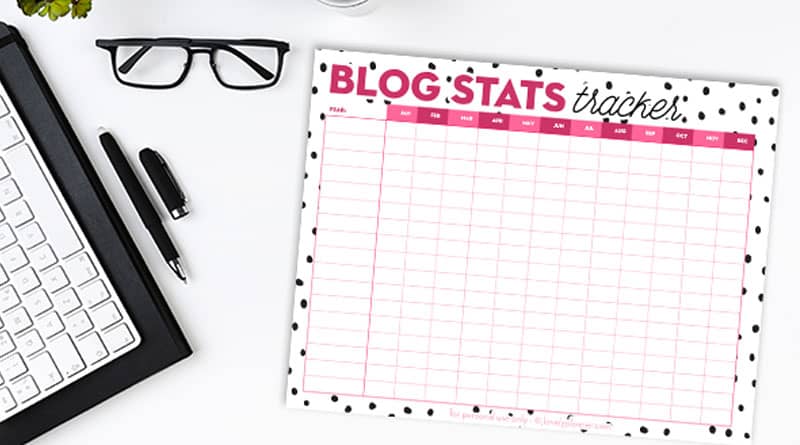 I'm happy to share with you this free printable blog stats tracker that will help you keep track of your
0 comments
Since you guys really seemed to like these Fall Starbucks Cups Stickers I've decided to turn one of these coffee
3 comments
Here's a new calendar divider + paperclip printable duo to decorate your planner in September: Pineapple and Strawberry pair up
0 comments