DAY 13: Free Printable 2019 one page Calendar – 3 templates
Here's a free printable 2019 at a glance calendar to help you plan out 2019.
With this one page 2019 calendar you get to see the whole calendar at a time, which can come in handy when you're planning travels, events, or else a few months ahead. No need to flip through pages! Keep it handy on your desk or fridge.
This 2019 free printable calendar is both functional and stylish: you get 3 different feminine designs to choose from. An optimistic quote is included "the best is yet to come" to keep your spirits high all year round! Here's a low res preview of the 3 2019 calendar templates:
Before downloading (further down), make sure to also check out my other seasonal free printables:
Download Free Printable at a glance 2019 calendar
FAQ: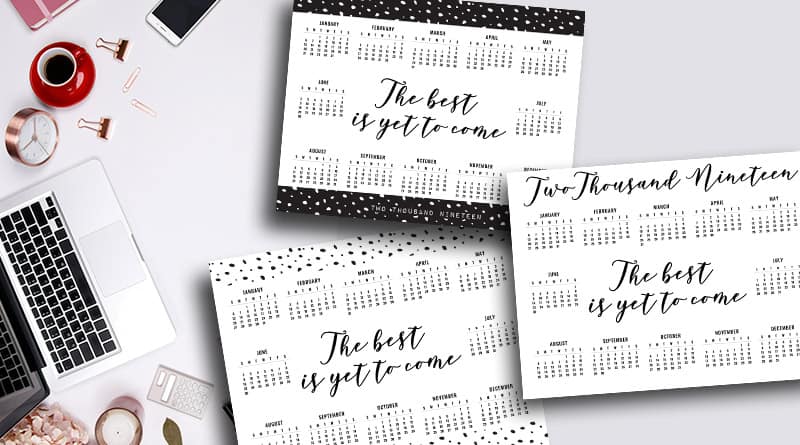 FOR PERSONAL USE ONLY – Please Read Freebies Terms of Use.
DOWNLOAD THIS LOVELY FREEBIE
How to download this file?
Don't forget to also have a look at other planner freebies I shared on the blog!
I create lots of free printables, if you want to make sure to be updated and receive exclusive freebies, join the Lovely Newsletter:


Disclosure: This page may contain affiliate links. When you click them you support Lovely Planner and help keep its content free. Thank you!