Free Printable "Have a cup of Christmas cheer" sign for your hot beverage station
Is there anything more comforting than nice warm beverages around Christmas time! For some reason, there's nothing quite like a hot beverage to make the season bright! I created 3 cute signs to help you decorate your hot beverage station. It's just a fancy way of saying you can print it and add it near your coffee machine, or tea & hot chocolate preparation area!
(This post contains affiliate links. For more information, see my disclosures here.)
It would be really cute to place a basket with all the ingredients and tools to prepare tea, coffee, hot chocolate next to this "Have a cup of Christmas cheer" sign.
You can download these printable Christmas signs further down this post, below the title "Download this Have a Christmas Cup of cheer Sign".
You can choose between 2 different styles: one more traditional and one more whimsical. I hope you like it!
Pin this image for later:
I created this sign in US letter size (8,5×11″) but you can also easily print them on any other size by adjusting your printing settings.
You can download these printable signs in high-resolution further down this page but here's a low-res preview:
A fun whimsical style:
And here's a more traditional style: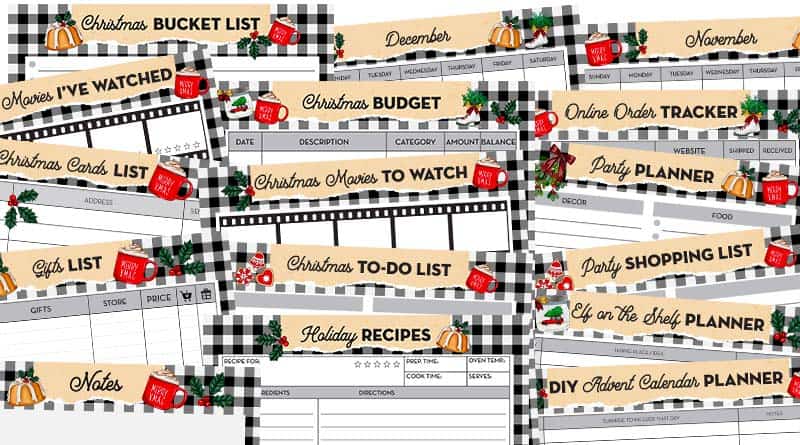 If you're already getting ready for next year make sure to check my special offers on 160 planner inserts, 63 planner stickers sets and lettering workbooks!
Before downloading (further down) here are a few other printables you might like:
You could pair this printable with these minimalist Christmas signs:
You may also like this cute Gnome Christmas Sign:
You may also like this Free Printable Buffalo Plaid Christmas Banner (the whole alphabet is included so you can create your own message):
You may also like these 13 Free Printable Buffalo Plaid Signs:
Download this Free Printable "Have a cup of Christmas cheer" sign
FAQ:
FOR PERSONAL USE ONLY – Please Read Freebies Terms of Use.
Before downloading your file (below), pin this image to support this blog 🙂 Thank you!
DOWNLOAD THIS LOVELY FREEBIE
How to download this file?
Make sure to also check out my other seasonal free printables:
Don't forget to also have a look at other planner freebies I shared on the blog!
I create lots of free printables, if you want to make sure to be updated and receive exclusive freebies, join the Lovely Newsletter: