Christmas Sayings Lettering Worksheet Free Printable
Free Printable Christmas Sayings Lettering Practice Worksheet
Here's a free printable lettering worksheet filled with Christmas sayings.
These traceable worksheets are a fun and easy way to improve your hand lettering skills. To make it more versatile, I've included 5 different lettering styles.
You can get way more practice sheets here or in the free printable lettering worksheets category.
You'll be ready to add cute hand-lettered Christmas sayings to your planners and Holiday cards in no time.
(This post contains affiliate links. For more information, see my disclosures here.)
You can download this Christmas lettering worksheet in US letter size or A5 size.


If you're into planning and bullet journaling you might be interested in my lettering workbooks. Here's a special offer for you:

Before downloading (further down), make sure to also check out my other seasonal free printables:
Download Free Printable Christmas Sayings Lettering Practice Worksheet
FAQ: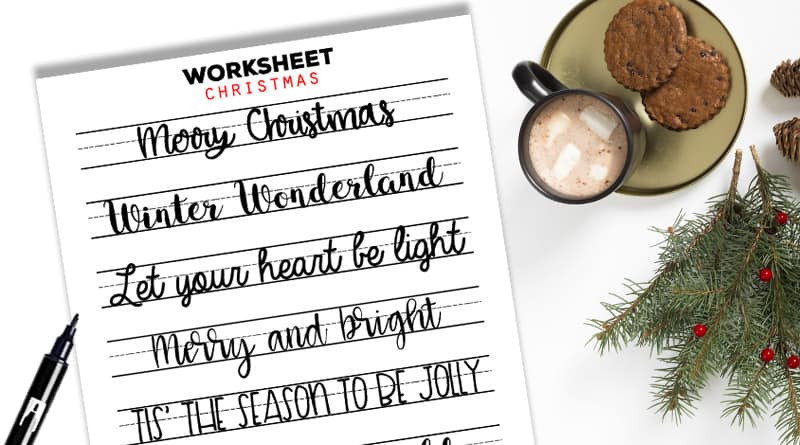 FOR PERSONAL USE ONLY – Please Read Freebies Terms of Use.
DOWNLOAD THIS LOVELY FREEBIE
How to download this file?
Don't forget to also have a look at other planner freebies I shared on the blog!
I create lots of free printables, if you want to make sure to be updated and receive exclusive freebies, join the Lovely Newsletter: