Since you guys seemed to really like my scalloped checklist stickers, I've created this set of scalopped "weekend" planner stickers.
Each stickers is 3″ wide which means it fits perfectly above two days columns in vertical planners with 1,5″ wide columns. This is for example the case of the Classic Happy Planner.
If you're looking for a different type of "weekend" planner stickers, you might like these gold foil balloons weekend stickers.
ALSO READ: 45+ FREE Functional Planner Stickers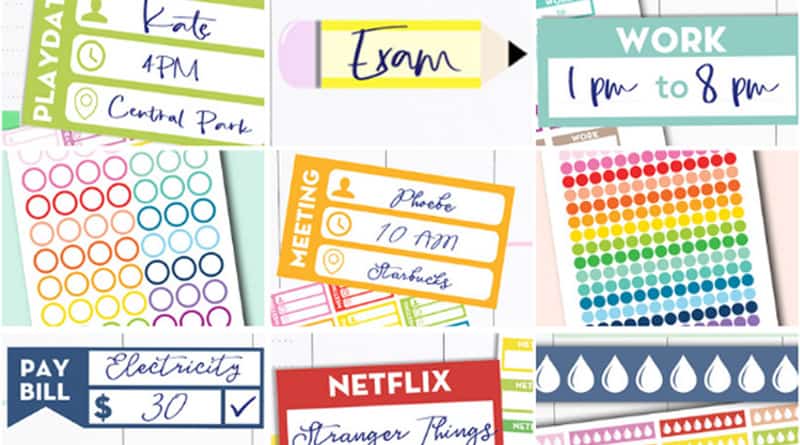 This set of stickers come in 16 bright colors that match the other functional planner stickers I've already shared! Make sure to mix and match them all:
Download Free Printable Scalloped Weekend Planner Sticker
FAQ: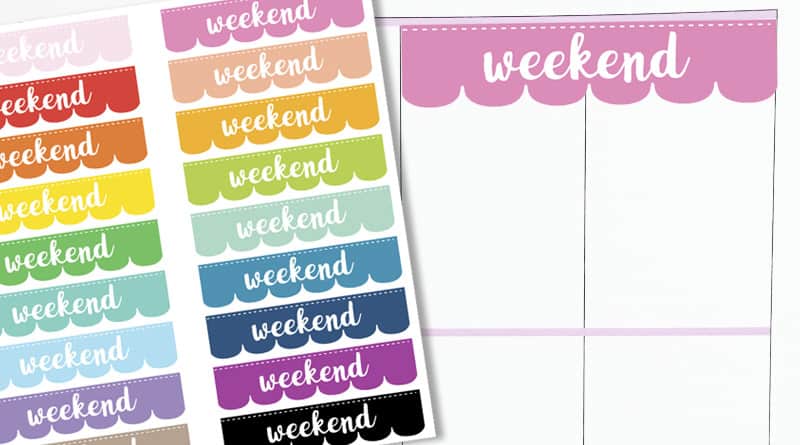 FOR PERSONAL USE ONLY – Please Read Freebies Terms of Use.
Don't forget to also have a look at other planner freebies I shared on the blog!
I create lots of free printables, if you want to make sure to be updated and receive exclusive freebies, join the Lovely Newsletter:


Disclosure: This page may contain affiliate links. When you click them you support Lovely Planner and help keep its content free. Thank you!